Pugalur-Madakkathara power corridor is finally reaching completion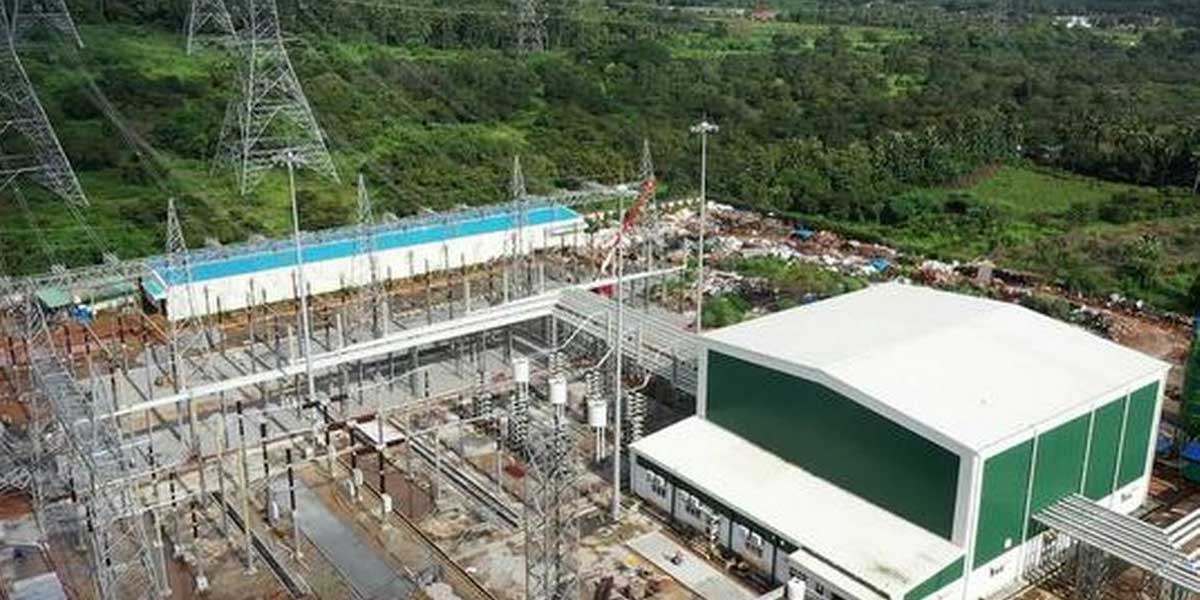 Pugalur-Madakkathara power corridor is finally reaching completion
The Pugalur-Madakkathara power corridor is set to go live this month. Covering a distance of 165 km, the line begins at Pugalur, Tamil Nadu, and ends at Madakkathara, Kerala. The line is the first High Voltage Direct Current Technology (HVDC) system that is the first transmission network in the country to be established on the latest voltage source converter based system that minimizes any loss of transmission.
The line has been designed to increase the power importing potential of the state and will be bringing in 360 KV 2,000 MW electricity from Chattisgarh to Tamil Nadu. Also at the Kerala state government's request, this line acts as a continuation of the 800 KV 6000 MW, 1,765 km long Raigarh to Pugalur DC line.
The project was initiated by the Power Grid Corporation of India (PGCIL), which is part of the central public sector. The main idea of the project was to help neutralise the high increase of power shortage within the southern hemisphere of the country due to the peak load of power. The project includes both 138 km of an overhead line and the remaining 27 km of the line underground. The project was only possible after ensuring that adequate compensation was made towards the owners of the land the line runs through. This was to avoid any impediments that may have been caused.
According to a press release given, a total of Rs.1,474 crore was provided to cover the entire cost of the project. The project began in 2005, but due to many protests that occurred in regards to placing the line between Nedumon to Kochi in Kerala, the projects were dragged out. However, after reaching a mutual decision, the state's Chief Minister Pinarayi Vijayan had announced the completion of the line on the Kerala side in November 2019.
Many residential and commercial users will stand to benefit from this new arrangement, as there will be an increase in the flow of power supply. This will help avoid any disruption that they may face in their daily lives. Among further news, the government had stated that they are facilitating "uninterrupted power supply to industrial ventures" that are being set up as part of the Kochi-Bengaluru industrial corridor. They went on to add that the project had entered the final stage and will soon be completed. Using the restrictions that were placed on travel and traffic during the lockdown, cables were laid along the side of the national highway of Thrissur, including the Kuthiran tunnel.
The Kerala State Electricity Board (KSEB) had designated a special task force to ensure the completion of the project on time in May 2018. The State government had also announced a special package to purchase the lands required to prevent any more delays. The Pugalur–Madakkathara power corridor line will create and increase the usage of power as well as help prevent any loss of transfer from one place to another.