Tripura floats tender for 1 MW residential rooftop solar projects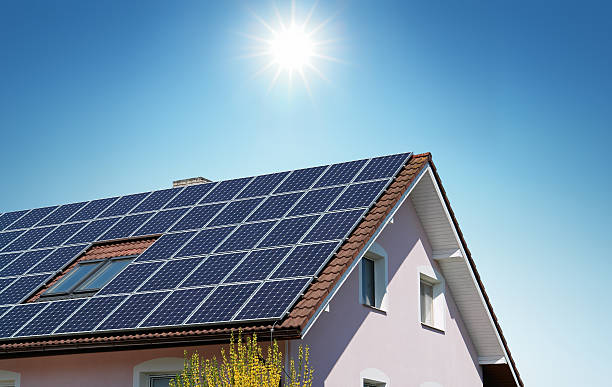 Tripura floats tender for 1 MW residential rooftop solar projects
31 Aug 2021 CW Team
The Tripura State Electricity Corporation Limited (TSECL) has invited bids to empanel developers for 1 MW of residential rooftop solar projects in the state at different locations under rooftop solar program Phase-II.
The TSECL has invited bids to design, supply, install, and commission 1 MW rooftop solar projects.
The successful bidder will also have to look after the grid-connected rooftop solar project maintenance activities for five years.
The last date for bids submission online is 27 September 2021. On 29th September bids will be opened.
The solar project should be finished within 180 days from 15 months from the Ministry of New and Renewable Energy's (MNRE) approval or the letter of allocation, whichever is first.
As a security deposit, the successful bidder will have to submit 3% of the project cost within 15 days of issuing the letter of intent (LoI).
Before the opening date of the bid, the bidder should have designed, installed, supplied, and commissioned grid-connected solar projects having a cumulative aggregate capacity of 100 kW minimum, which should have been commissioned.
Bidders of the general category can quote between 100 kW and 200 kW only.
For FY 21-22, the MNRE recently issued benchmark prices for grid-connected rooftop solar systems. This is applicable for every project to be granted and for empanelment of vendors by state implementing agencies under MNRE rooftop solar program phase-II after ten days from the notification, which is August 28, 2021.
During the last three FY, the average annual turnover of the bidders should be Rs 15,000 per kW for the bid capacity. The bidder should have an average annual turnover of Rs 5,000 per kW during the last three FY, for micro, small, and medium enterprises (MSMEs).
Alternatively, as of 31st March 2021, the bidder under the general category should have a positive net worth of a minimum of Rs 10,000 per kW. Similarly, the bidder should have a positive net worth of Rs 5,000 per kW as of the last day of the prior FY for MSMEs of Tripura.
---
Also read: Central Electronics floats tender for 2,000 mono PERC cells
Also read: GSECL invites bids for 4.5 MW of grid-connected solar projects