Tripura govt plans to install solar microgrids worth Rs 23 mn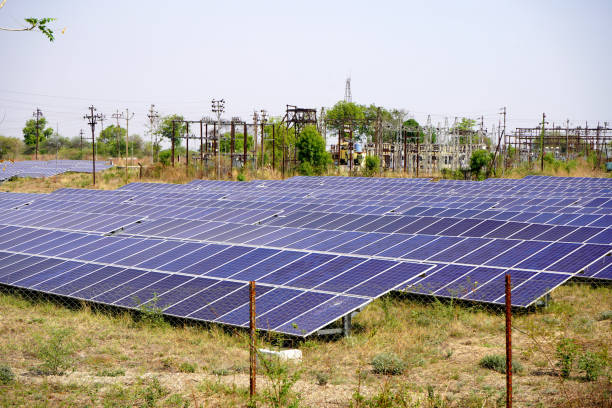 Tripura govt plans to install solar microgrids worth Rs 23 mn
15 Sep 2021 CW Team
Jishnu Dev Varma, the Deputy Chief Minister of Tripura, announced that the state government plans to set up solar microgrids in 23 villages, where power cannot be supplied by conventional means.
According to sources, the Tripura government has approved the installation of solar microgrids in 23 remote villages worth Rs 23 million. These solar microgrids will be installed by Tripura Renewable Energy Development Agency (TREDA).
Deputy CM Jishnu inaugurated a 2 kW solar microgrid at Sarkipara in Nunacherra, a village in the Khowai district.
The installation will provide electricity to 14 houses since the villagers were demanding electricity for a long time, but installing a power line in such a location for less than 100 people was not feasible.
Jishnu told the media that the government had distributed nearly 12,000 solar lights across many villages in Tripura and plans for another 15,000 solar lights in the pipeline.
Power shortage is higher in the northeastern part of India than in the rest of the country. It recorded the highest power supply deficit of 2.5% in the fiscal year (FY) 2020-21 and reached the highest to 5.7%.
Due to the power issue, the cabinet committee has approved the revised cost estimate for the North Eastern Region Power System Improvement Project at Rs 67 billion. This initiative may create a reliable power grid, improve the connectivity of the area, and benefit the grid-connected power system to the consumers and power beneficiaries.
It will also increase per capita power consumption in the northeastern region of India.
The Tripura State Electricity Corporation Ltd (TSECL) had invited bids for designing, supplying, installing, and commissioning 1 MW grid-connected solar power projects on residential buildings as a part of the state's Phase-II rooftop solar program.
TREDA invited bids for the solarization of 1,300 grid-connected agricultural water pumps in Tripura.
---
Also read: GAIL issues notice to empanel solar EPC and O&M service providers