Why Fabrication Yards Have All But Disappeared?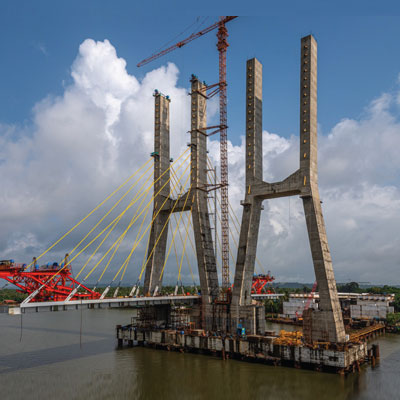 Why Fabrication Yards Have All But Disappeared?
07 Jun 2022 Editorial Team
Experts opine on what's needed to boost the use of steel in construction.
Over the last 40-50 years, we have become a concrete nation, observes Atul Bhobe, Managing Director, TPF Engineering. "Thirty to forty years ago, we used to have the entire fabrication yards in Kolkata and Bhilai; these have all disappeared. Riveting has gone out of style. We now make do with high strength friction grip bolts, which is a challenge because how many bolts can you use on a plate? Then you have to depend on welding, and welders are in short supply." To give you a sense of how low our capacity is, they needed about 80,000 tonne of steel for the Mahatma Gandhi Setu in Patna, shares Bhobe.
Opinion Poll
Question : Recently there was a report about BMC availing of the services of urban design consultants to make the city's streets pedestrian friendly and aesthetic looking.
Do you think that this is feasible?