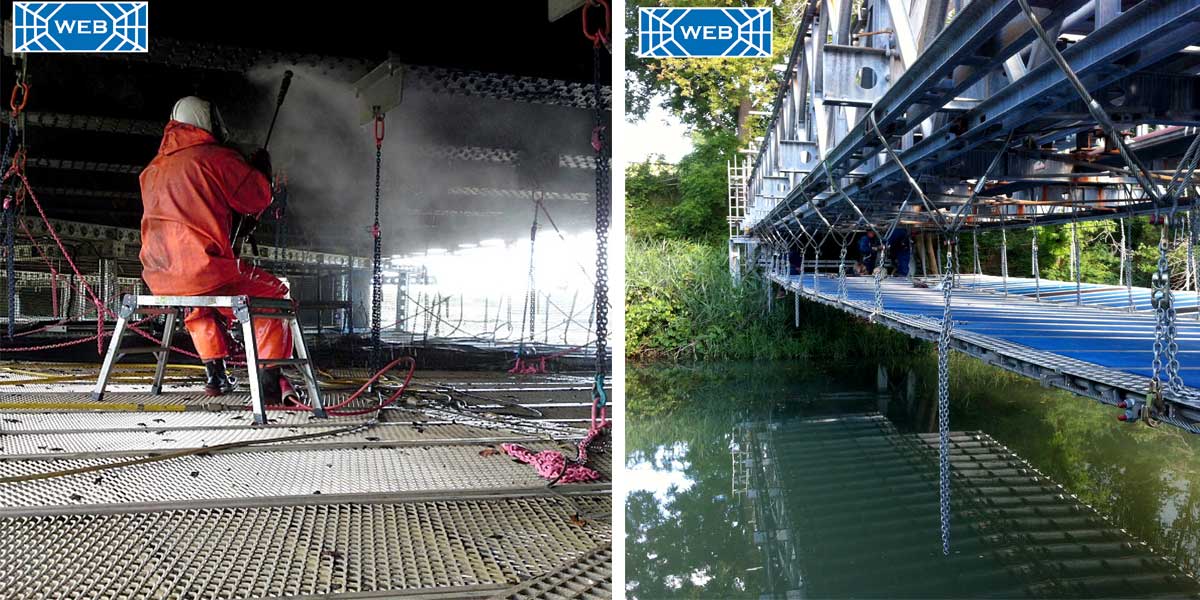 Repairs at 1000 m: The perils of bridge work
Inspecting bridges can be dangerous. In addition to inherent dangers that can include being suspended from significant heights, moving around and over potentially unstable structures, and working in and around water, personnel are regularly exposed to outdoor elements, inclement weather, traffic, and more. Significant investment in training is required to ensure safe working conditions for bridge inspectors to minimise risks. The bridge repair challenges become even more problematic when heights become an added factor.
WEB Systems International offers a unique suite of solutions that address these perils and are most regularly installed by industry-certified and experienced rope access professionals who have undergone further instruction in the installation and removal of the systems.
Mtandt Group is the Distributor partner for WEB Systems International to deliver under-deck access solutions. Mtandt's Director Gopal Modi is excited by the opportunities that the new WEB technology can bring to the region. Introducing WEB Systems to the Indian market is, in many ways, Modi says, a "game changer" for companies who wish to improve the standard of safety for their employees working at height, with genuine full life-cycle value propositions.
Opinion Poll
Question : How will the Union Budget 2021-22 impact EPC projects?