Real estate developers fear project delays due to Covid-19: CREDAI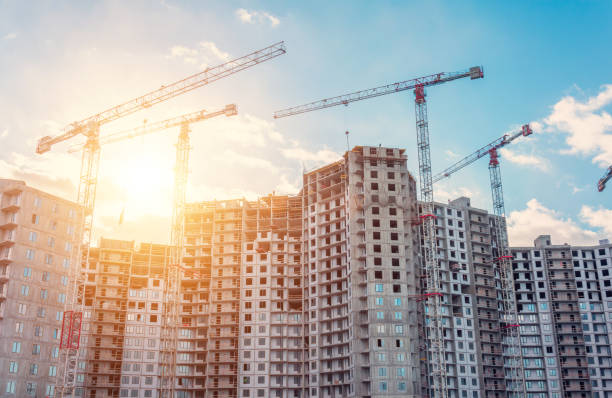 Real estate developers fear project delays due to Covid-19: CREDAI
Jun 11 2021,03:06 PM CW Team
As per the survey report given by the Confederation of Real Estate Developers' Associations of India (CREDAI), over 95% of real estate developers consider project delays if no urgent relief measures are introduced by the government and RBI in the sector.
These delays are due to a range of factors, with 92% of developers undergoing labor shortage at sites, 83% of developers are operating with less than half the workforce, and over 82% of developers are experiencing project approval delays.
To evaluate the impact of the second wave of Covid-19 on the real estate sector in India, CREDAI issued findings of its first-ever industry survey carried across North, East, West and South zones between May 24 and June 3, 2021. The exploratory survey, conducted with a stratified sampling method, witnessed first-of-its-kind extensive participation of 4,813 developers from 217 cities, offering critical insights on the industry view and the list of challenges faced by the real estate sector.
A staggering 98% of developers are experiencing decreased customer enquiries, and 42% of developers are experiencing a 75% drop in customer enquiries. Also, the report unveils that the second wave has induced 95% of customers to postpone their purchase decisions.
The apex developers' body also thinks that decreasing the cost of construction materials, work commencement and implementing single-window clearances for project approvals, and providing an input tax credit for all sectors will support the business.
CREDAI believes that continued and adequate policy support is crucial for the revival of the Indian economy, as the real estate sector estimates for 6-7% of GDP, is the second-largest employer, and is a business dynamo for over 270 ancillary industries in the nation.
Harsh Vardhan Patodia, President of CREDAI National, stated that the real estate sector exhibited tremendous resilience in bouncing back on a circumspect recovery path post the first wave, despite little relief measures. However, the second wave has urged them to reflect and re-evaluate the development path of the industry, and they thought it was essential to estimate the challenges faced by the customers and industry partners in light of the recent developments. The findings unveil that the second wave has had a more debilitating influence on the real estate sector than the first wave.
---
Also read: Rising steel, cement prices to impact real estate
Also read: Falling demand to control soaring steel prices
Opinion Poll
Question : How can India stem inflationary trends likely from the currently all-time-high steel prices?