Bengaluru Development Authority yet to use over 1,100 acres of land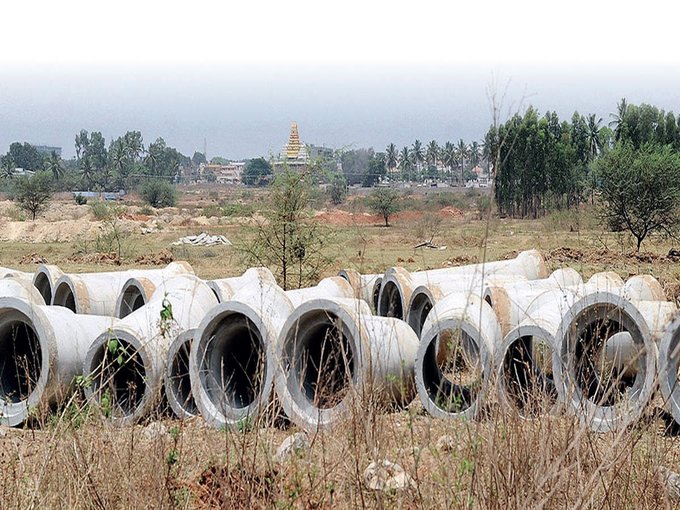 Bengaluru Development Authority yet to use over 1,100 acres of land
Jul 20 2021,06:07 PM CW Team
The Bengaluru Development Authority (BDA) has built 64 layouts in the city. The authority declared preliminary notifications to obtain 37,168 acres to develop the layouts and has paid compensation of about Rs 2,000 crore but is yet to use more than 1,100 acres.
The BDA had obtained thousands of acres for developing the layouts but did not have details on the number of acres used and the number of acres unused even after providing compensation to the landowners for acquiring their land.
The lack of details on the utilisation of land and the land to be obtained after paying compensation to the landowners made Sai Datta, a social activist, approach the Karnataka Lokayukta asking for direction from the BDA to carry out a land audit.
Sai Datta said that he filed a complaint with Karnataka Lokayukta on July 20, 2017. Justice P Vishwanath Shetty has directed the BDA to provide us with details on its properties. After four years, the BDA made the land audit report public on July 12, 2021.
According to the land audit, led by E1 Technologies, the BDA had obtained 37,168 acres of land to develop 64 layouts and has constructed buildings on 7,059 acres of land procured after paying compensation to the landowners. The audit report said that BDA is yet to use 1,171 acres. Additionally, there are buildings on 11,399 acres of land reported by the BDA but compensation was not provided to the landowners. It also recorded that 1,207 acres are empty, and the BDA is yet to pay compensation to the landowners.
The BDA must initiate action to use the unutilised 1,171 acres of land. The BDA must avoid agents from trespassing on this land, Datta said.
While Bengaluru South is in the first position with 689 acres and 37 guntas of vacant land for which the BDA has already given compensation, Bengaluru East is in the second position with 230 acres of vacant land. The BDA has 64 acres and 33 guntas of vacant land in Bengaluru North and 186 acres and 12 guntas of vacant land in Bengaluru West.
BDA Commissioner Rajesh Gowda MB told the media the process of taking ownership of vacant land would commence soon.
Gowda said that the land audit recognised the vacant land that has to be utilised by the BDA. Now, they have to look into legal issues concerning these lands. As of now, about 6,500 cases are pending at different courts.
---
Also read: Land near the metro route in Greater Noida to cost 14% extra