Housing Sales-to-Supply Ratio Rises to 1.36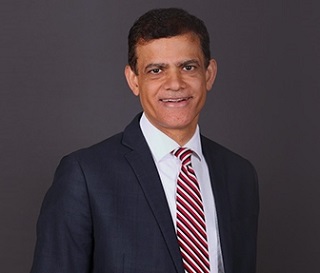 Housing Sales-to-Supply Ratio Rises to 1.36
Housing Sales-to-Supply Ratio Rises to 1.36 Amid Limited Launches in Top 7 Cities – FICCI-ANAROCK Report
•
In 2014, the ratio was just 0.63; improvement is a good indicator of the housing sector's future growth potential
•
Affordability of mid-income homes to be lowest-best at 27per cent in FY21 - 53per cent in FY12
•
Value of total real estate under construction increases 2.6X - from USD 94 billion in 2009 to USD 243 billion as of H1 2020 - with residential share growing from 49per cent to 88per cent
•
Listed developers' sales hold steady while the broader market slows down; organized players the wave of the future
•
Government's SWAMIH fund is in action with nearly INR 10,284 Cr sanctioned for completion of 71,559 homes across 101 stuck projects
Amidst controlled new housing launches, the residential sales-to-supply ratio has improved to 1.36 currently, as against 0.63 in 2014, reveals the FICCI-ANAROCK report Indian Housing Sector: Disrupted, Transformed & Recovering released at the 14th Annual FICCI Real Estate Summit 2020 on September 18, 2020. The improvement in this critical ratio is indicative of sustained future growth for the housing sector.
Anuj Puri, Chairman - ANAROCK Property Consultants says, "The report also highlights that in the post-COVID-19 era, affordability of mid-income homes, calculated on the ratio of the home loan payment to income, will touch its lowest-best at 27 per cent in FY21. It was 53 per cent in FY12 and has been falling y-o-y ever since."
Several factors will influence residential real estate revival in post - COVID-19 times. For instance, property prices have remained range-bound with weighted average prices across the top 7 cities rising only nominally at a CAGR of 3 per cent between 2012 to 2019. This is significantly lower than the prevailing inflation rates and income growth.
"In the past, the value of real estate under construction increased from USD 94 billion in 2009 to USD 243 billion as of H1 2020 - a 2.6X increase," says Puri. "During the same period, the share of residential real estate grew from 49 per cent to 88 per cent, indicating the massive expansion of this segment."
As policy reforms and financial stress continue to eliminate weaker players, listed developers' sales are staying on course in the current scenario. While overall sales have declined, listed developers continue to thrive on the back of homebuyers' increasing preference for organized players. ANAROCK research's consumer sentiment survey during lockdown also highlighted that 62per cent of prospective buyers prefer to buy a home from branded developers, even if it comes at a higher cost.
Corporate developers' earlier focus on high-end residential assets has now broadened to cover a wider demand spectrum. Along with luxury projects, they are expanding their footprints in affordable and mid-segment projects as well. The success mantras of the future now are:
1.
Embrace the digital/ virtual route
2.
Focus on Business Continuity Plan (BCP)
3.
Zero in on salaried end-users and NRIs, expand affordable and mid-segment portfolios
Other Key Highlights of the Report
With homes now doubling as workplaces and for online education, some interesting new trends are becoming evident in residential real estate:
•
WFH option and online schooling - demand for 2.5 BHK and 3.5 BHK configurations has increased
•
Home layouts are changing - functional and flexible homes in top demand.
•
Plotted developments becoming popular - independent and semi-independent formats like villas or row houses provide better social distancing
•
Housing requirements in tier 2 and 3 cities to increase - with reverse migration happening across the country.
•
Luxury projects garnering renewed interest - from a TG that is less financially impacted by the pandemic