India's Top Architects 2021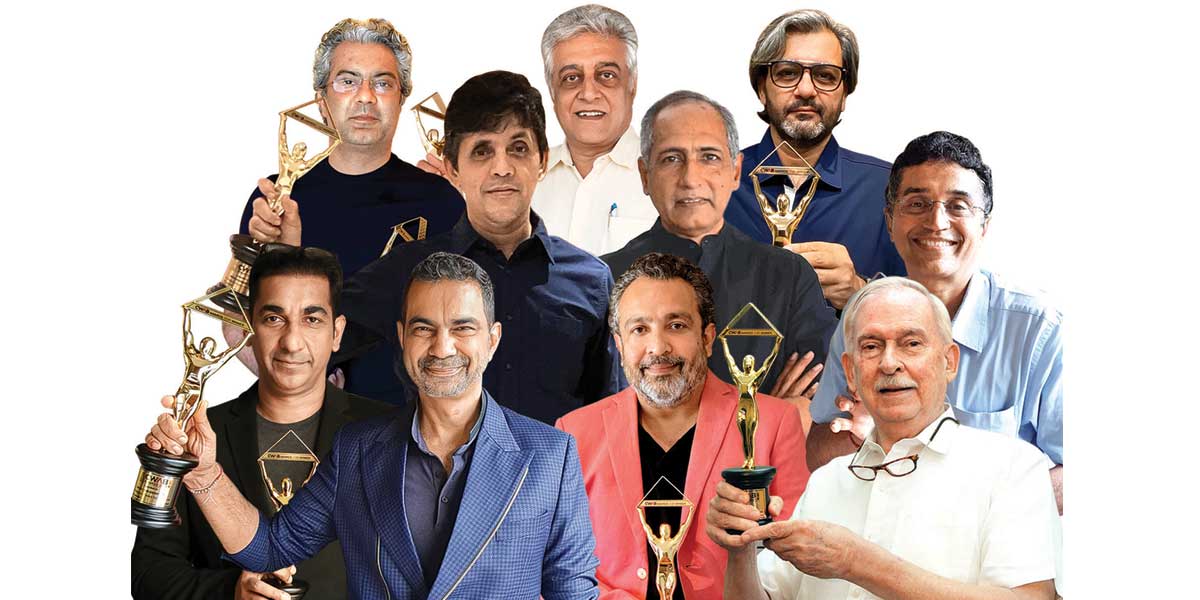 India's Top Architects 2021
01 Sep 2021 CW Team
No second wave of the pandemic or lockdown came in the way of bringing the architects and builders fraternity together! The 16th CONSTRUCTION WORLD Architect & Builder Awards (CWAB) Awards, held on Friday, August 20, 2021, recognised and awarded 36 leading architects and builders in India, for the second time virtually.
Who made to this year's India's Top Architects awards? Read on to know…

Sixteen years ago, the CWAB Awards were initiated to recognise and award excellence in process and execution. And ever since, they are known to be the Oscars of the design and building industry! Year-on-year, the CWAB Awards have followed a painstaking process of recognising excellence. And this year once again celebrates design excellence with a unique theme – RE-ACT: REACT: To respond to the Environment with Awareness, Creativity and Technology.
The CWAB Awards 2021 was graced by Guest of Honour Dr Vibha Dhawan, Director General, TERI. The event was co-powered by Flais Granito.

Pratap Padode, Founder, ASAPP Info Global Group and FIRST Construction Council, and Editor-in-Chief, CONSTRUCTION WORLD, gave the perfect start to the event. In his welcome address, he said, "Our nation just completed 75 years of independence and India is poised to accelerate its spending on building its infrastructure with its Rs111 trillion National Infrastructure Pipeline (NIP) plan with huge investments in roads, railways, metro rail, renewable power, energy, airports and ports. The agenda in the NIP is huge and the building industry has a huge opportunity too. Technology has begun to play an important role in the building industry. The romance of architecture is in its creativity. A delicate balance between art and practicality. Our rules try to reign the flagrant violation of the National Building Code but they end up throttling creativity. Economic considerations too challenge creativity. This is where visionaries are required for modelling cities as they can undertake the adventure of creation.
CWAB Awards hopes the see that we raise the bar of excellence as we move towards building India into a $5 trillion economy. Here's congratulating the winners who have the spotlight on them and wishing them the best!"
In her keynote address, said Dr Vibha Dhawan, Director General, TERI, "The Indian construction industry is expected to register a growth of 13 per cent in 2021 and each of your valuable contribution to the built environment are what will make our country future ready. The theme for the 16th CWAB Awards 2021 is RE-ACT: To respond to the Environment (especially the pandemic which we are recently facing) with Awareness, Creativity and Technology. This is an apt selection in tune with the need of the hour. It calls upon us, the construction industry, to evolve in response to two of the greatest challenges faced by mankind – climate change and the crisis occurring because of associated changes, and the ongoing pandemic. 2021 has been evidence that climate change is upon us and we must act now to ensure the sustenance of our planet. The creation of robust systems, processes and infrastructure that can withstand disasters and assure preparedness of habitat is of vital importance today. We need to discuss and deliberate on furtherance of sustainable construction in India and the world, while also accounting for uncertainty. It will take the continued effort of capable or experienced individuals like you to build a secure and sustainable future."
When we speak of responding to the environment, there are especially two aspects of development that needs to be addressed. "Firstly, decarbonisation – the deduction of carbon dioxide emissions through the use of low power carbon sources achieving a lower output of greenhouse gases into the atmosphere and the first step to mitigate climate change. The second is an evolution of building technologies and way of life to cater to the new normal that has been thrust upon us," added Dr Dhawan.
The greatest economic benefits are realised when impact on the environment and on people are addressed jointly. It starts from the construction or rather the building design, Dr Dhawan went on to add. "Construction is a multi-faceted industry and each development a collaborative effort. As we emerge from the pandemic, I am certain that each of you will remain a frontrunner in promoting sustainability and resilience. We must collectively strive to spearhead the transition towards a more environment-friendly lifestyle and provide long term solutions that hold strong even in these challenging times."
India's Top Architects
His year, the winners of the CW ARCHITECT AND BUILDER AWARDS (CWAB) 2021 - India's Top Architects category included (alphabetically):

ARCHITECTURE DISCIPLINE
CCBA DESIGNS
DSP DESIGN ASSOCIATES
EDIFICE CONSULTANTS
IMK ARCHITECTS
MORPHOGENESIS
PG PATKI ARCHITECTS
SANJAY PURI ARCHITECTS
STUDIO LOTUS
VENKATARAMANAN ASSOCIATES
Archi-Talk
"Friends, I am pleased to be honoured for the 10th time by the CWAB Award," said
Christopher Charles Benninger, Principal Architect, CCBA Designs
. "This year, the focus was on environment and how to use technologies to do green buildings. This is a unique award where we are judged by the industry and not just by architects."
It's an honour to be a part of this elite group, added Ravi Sarangan, Director, Edifice Consultants. "Being selected as a Top Architect is a testimony to Edifice's efforts, to each and every individual who has worked during this pandemic and created magic. A big thank you to the jury for selecting Edifice once again to win this CWAB award."
In the words of Manit Rastogi, Co-Founding Partner, Morphogenesis, "It is a wonderful theme, and we were happy to participate. We have been very cautious and concerned during the pandemic that our architecture not only responds to sustainability, to the needs of the clients and users, but also to the people who make the building – the very craftsmen and the labourers. We have made a conscious effort to engage with that community in our projects and we are very happy to be recognised for it."
"It is very creditable that your entire team is going ahead during this pandemic and adverse conditions and continuing the awards year after year. Congratulations to you for that!," said Sanjay Puri, Principal Architect, Sanjay Puri Architects. "This award is important to us because the theme 'RE-ACT resonates the kind of work we do. Responding to the environment with creativity and technology is what we have been trying to put in every single project that we are doing."
Click here for CWAB's other categories of Awards:
India's Top Builders
India's Top Architect & Builder in the Regionals category – East, West, North, South
Noteworthy Projects
In case you have missed it, you can now watch the CWAB Awards here.