Bangladeshi Architect Created Tallest Buildings In The World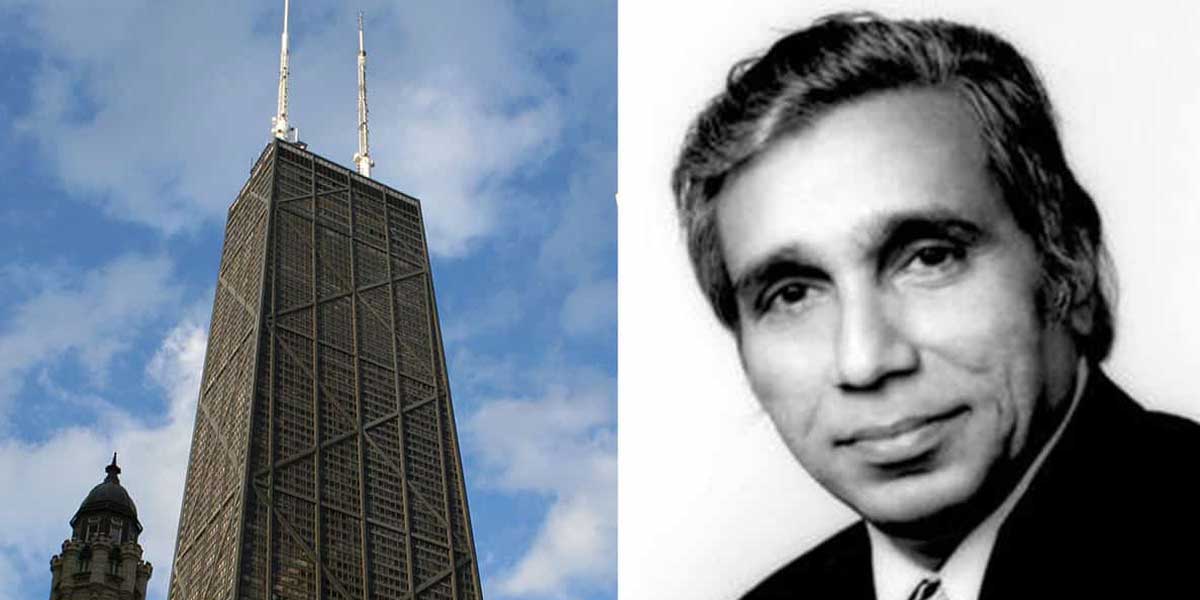 Bangladeshi Architect Created Tallest Buildings In The World
21 Oct 2021 CW Team
Fazlur Rahman Khan, a Bangladeshi architect, created some of Chicago's tallest buildings, which are also among the world's tallest. According to the Encyclopedia Britannica, the Bangladeshi civil engineer who subsequently became a US citizen was known for his inventions in high-rise building construction and is known as the "father of tubular designs." Buildings may be made much higher and stronger thanks to his innovations.
Fazlur Rahman came up with his inventions of tubular designs that strengthened the strength of the structures while playing with ideas to develop skyscrapers that were taller than ever before. The bundled tube was one of Khan's most notable variations of the tube construction idea, and it was utilised for the 1,451-foot Sears Tower (now known as Willis Tower), which was the world's tallest skyscraper for 25 years before being surpassed.
Fazlur Rahman pioneered the "bundled tube" structural method, in which a collection of small steel cylinders are grouped together to produce a thicker column, at the iconic Sears Tower.
The One Magnificent Mile building in Chicago and the 1,128-foot-high John Hancock Center were both constructed along the same lines. Shock-absorbing buildings were designed by Khan and Mark Fintel to guard against severe earthquakes.
Also read
https://www.constructionworld.in/latest-construction-news/real-estate-news/interiors/interior-design-vr-startup---flipspaces--raises-funds/30407
https://www.constructionworld.in/latest-construction-news/real-estate-news/interiors/start-up-homelane-raises--50m-in-series-e-round/30409