Challenging the status quo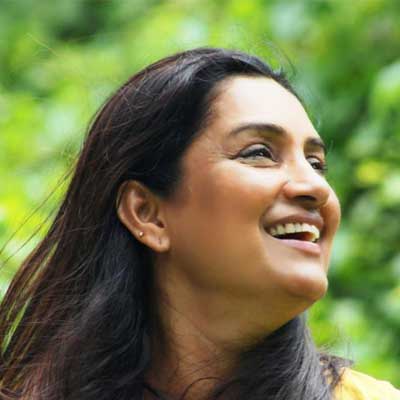 Challenging the status quo
08 Apr 2021 Editorial Team
With sustainable design deeply embedded in her design philosophy Architect Gayathri Shetty of Gayathri and Namit Architects (GNA) Pvt Ltd talks about the different ways in which architecture can pave way for a better 'new' normal, in this exclusive tete-a-tete with CW DesignBuild.
-------------------------
Has there been any changes in the scope of architecture and interior design as a profession in the new normal?
I would say that Covid-19 has taught us many lessons, and things have definitely changed in the outlook of people, especially about the outdoors. Here at GNA, we believe the liminal spaces such as verandahs are most important where one gets exposed to natural ventilation and light. May it be early in the morning or during the pink twilight, when people have more time to relax and are in a calmer state of mind, the outdoors is the collective choice. Cross ventilation and visibility of green in the design have become integral elements. It is not just the comfort of clients or creating spaces from a functional perspective that takes the lead. Admittedly in pre Covid-19 times, there was a little bit of a compromise while designing. For example, earlier bedrooms were meant only for some shut-eye whereas, now people realise the comfort factor in terms of composition and aesthetics.
What changes have you made in your approach to design?
There have been moments of reflection in the years past, spent wondering how spaces can be better ventilated. People now prefer well-aired homes to air-conditioned boxes. The fact is 2020 has shifted the paradigm from going to the office every day to staying in the comfort of the indoors, and work from home more than previously is a factor that all architects need to consider. To offer up a solution, if I had to list it out, a lot more attention to detail, colour and texture have become the base for any idea to make spaces more dynamic. Factors like the aesthetics, function and form of spaces go hand in hand, which makes even the smallest of houses comfortable and homely.
Why is it important for architects to have a holistic view of design to include concepts like sustainability?
It is important to include sustainability and the idea of using less energy and be as self-sufficient as possible. An ideal situation would be a zero-waste home, aptly named Net Zero Energy Buildings. That will be the perfect situation. The real challenge is bringing the idea to the clients, who are invariably becoming more aware of the changing environment but have far-reaching ideas of dream spaces. The architects must imbibe it within themselves as well as their clients that pose the real challenge.
What advice would you like to give aspiring architects and your peers?
Isn't the phrase 'Do what you love, and you will never work another day in your life' rather appropriate here? Having fun, enjoying, experimenting, and reaching far beyond the horizon is the secret to success because that leads you to innovation. As an architect or a budding one, you will instinctively know what is within and out of your grasp. So, go big and if that fails, go all out. At GNA, we always try to implement five-six new elements in all our designs. We may not always know what will work, but the effort to be fresh and unique is the rush that we must all chase.