Charming outdoor spaces at Pramod Homes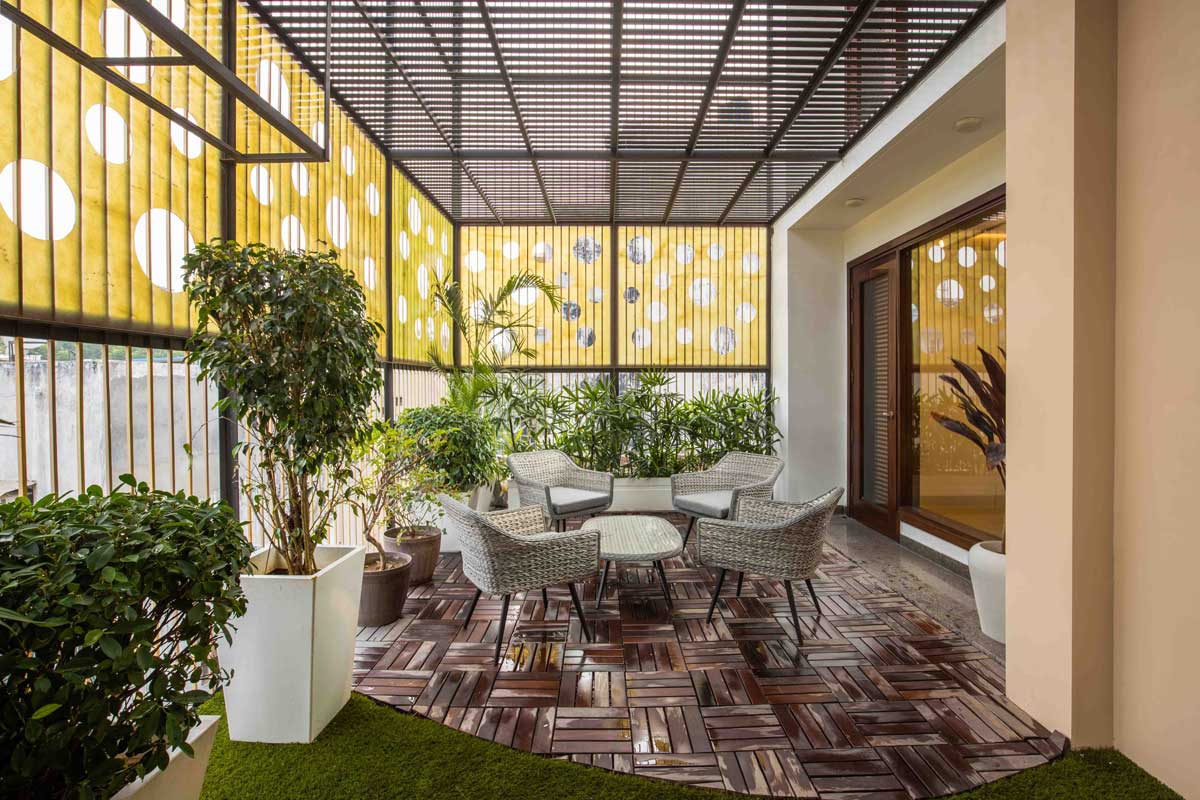 Charming outdoor spaces at Pramod Homes
20 Apr 2021 Editorial Team
Pramod Homes curate spaces that allow seamless interaction between interiors and exteriors while maintaining perfect balance and charm. Known for adding value, beauty and comfort to everyday lives, these interior architects at the Pramod Group have designed charming balconies, patios and terraces adding their thoughtfulness and luxury in every detail.
-------------------------
Keeping you close to nature 
This balcony skirted with pebbles and cosied up with tall potted plants surrounds you with the beauty of nature. This serene environment clubbed with a coffee table and some bright wall hangings make it the perfect place to enjoy sunsets and spend some quality time. The granite floor, off white walls and a wooden door add to the charm of this balcony.
Patio of your dreams 
Wooden flooring and an IP wood ceiling add a warm note to this patio surrounded by an abundance of greenery that gives it the perfect indoor-outdoor vibe with a dash of freshness. The windows are covered with powder-coated metal louvres for privacy while enjoying this beautiful view.
Sun-drenched terrace 

Done up like a conservatory with MS Grill and fibreglass in bright shades to add to the vibe of the outdoors. This terrace invites a whole lot of sunlight and is covered in weather-proof patterned wooden flooring, artificial grass and potted plants that create a bright and fresh environment. This space added with seating and a table makes it perfect for a group of people to spend their days or evenings enjoying irrespective of the season.
With his unique creative vision and passion, Founder Vivek Gupta, along with the Co-Founder and Interior Designer, Ritu Gupta, have taken a holistic approach of combining timeless design with contemporary ethos reflective of global aesthetics that has elevated the benchmark for luxury residences in Delhi.