Cosy TV lounges by Aparna Kaushik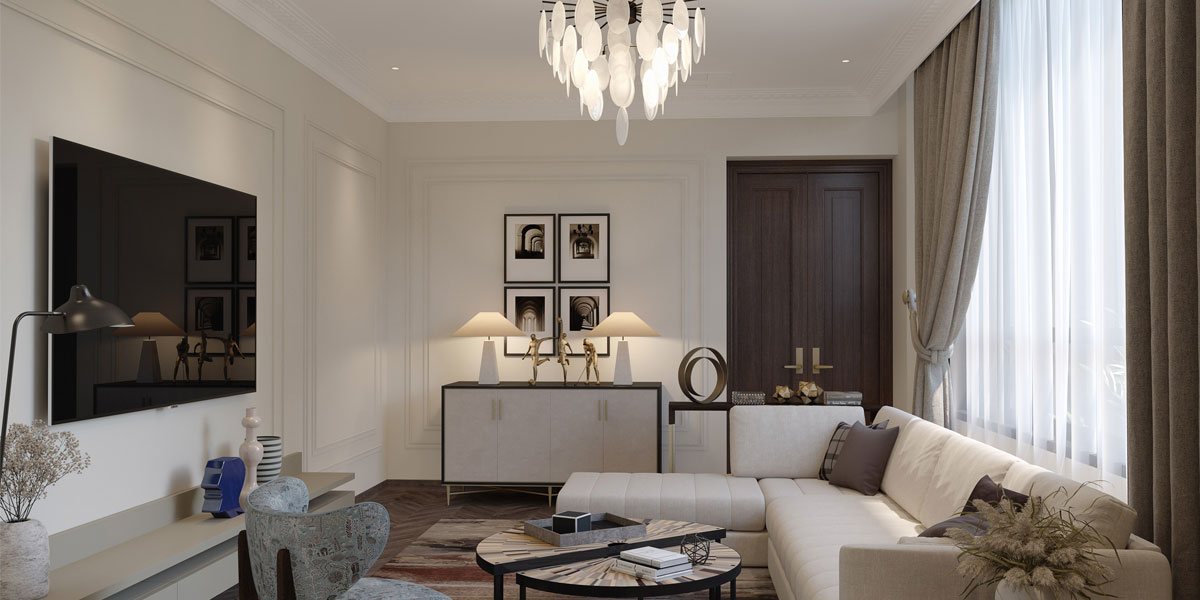 Cosy TV lounges by Aparna Kaushik
18 Nov 2021 CW Team
Furnished with comfortable and elegant seating, and decorated with beautiful lighting and artworks, these are convivial spaces for family members to put their feet up and bond.
Muted TV lounge
Muted aesthetics defined with clean lines of wall moldings, monotone artworks and choicest accessories result in a gentle theme in this lounge. An aesthetically pleasing chandelier in a similar tone and theme, binds the room together to make a seamless space.
Luxury neo-classical TV lounge
High ceiling and large windows accurately emphasize and enhance the impact of sheer luxury and elegance of the neo-classical interiors of this lounge. Warm pastel combinations create a chic and intimate vibe. A large artistic modern chandelier, in a complimentary dark shade becomes the center piece of the room.
TV lounge with classical ambience
The charm of the 18th century is reflected in the traditional cornice design intermingled with modern elements to create a lounge area with character. Contemporary furniture pieces stay in harmony with the classical ambience. A large designer carpet covers the flooring and brings texture to the seamless space. Multiple wall artworks in an aesthetically pleasing arrangement are placed on the wall binding together the look of the space.
Also read:
https://www.constructionworld.in/latest-construction-news/real-estate-news/interiors/opulent-living-spaces-by-design-atelier/30820
https://www.constructionworld.in/latest-construction-news/real-estate-news/interiors/luxury-bedrooms-by-a-square-designs/30821
You have 2 FREE Article(s) left
Access Unlimited Content with

Subscription