Foodhall partners with Ellementry to take home dining to new heights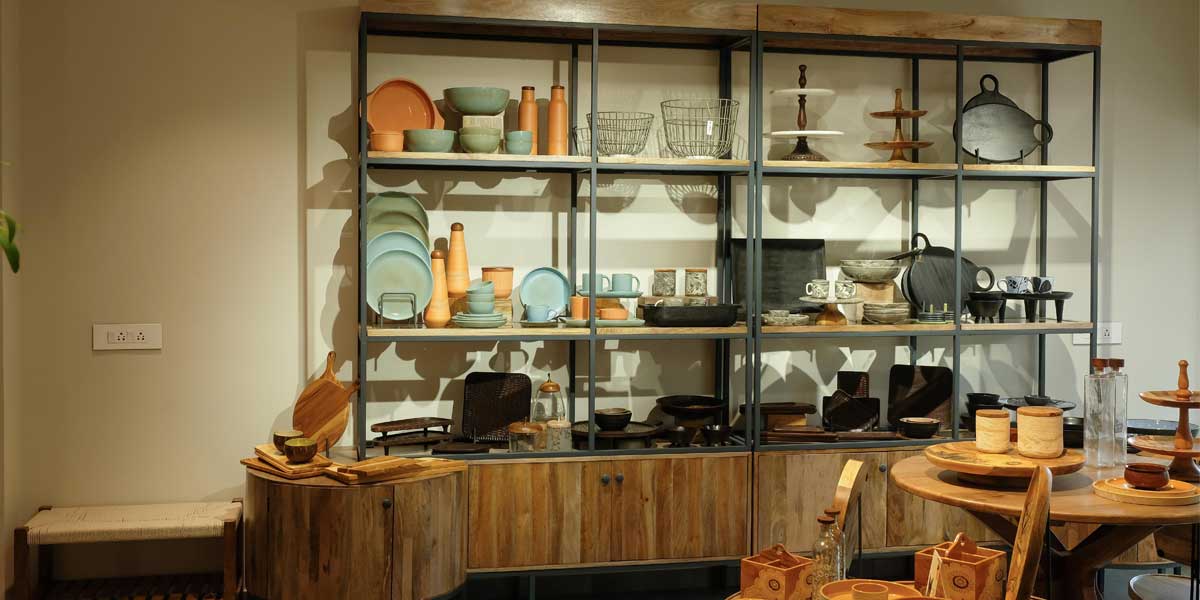 Foodhall partners with Ellementry to take home dining to new heights
22 Jul 2021 CW Team
Foodhall's main shop on Linking Road in Mumbai is now carrying Ellementry's handcrafted items, which epitomise simple luxury via stunning designs. Ellementry will have a prominent presence on the second floor of Foodhall@Linking Road, alongside Foodhall Cookery Studio and Sorrentina – Honestly Italian, an all-day dining restaurant, as part of the new partnership. 
The dedicated Ellementry store within Foodhall is a tribute to the fledgling brand's burgeoning success. Customers who are big fans of Ellementry's beautiful and meaningful lifestyle items will enjoy the one-of-a-kind shop-in-shop (SIS) experience. This collaboration represents the start of a symbiotic relationship between two Indian businesses, with a contemporary twist. Foodhall saw a huge shift in dining patterns as customers acclimated to eating at home rather of eating out, and seeks to provide inspiration while staying in with a collection of sustainable, contemporary, and upscale homeware items from Ellementry.
Handmade, fusion, food safety, sustainability, cultural rebirth, and design and function will all be represented at the dedicated Ellementry store within Foodhall. Handcrafted using sustainable materials such as ceramics, terracotta, wood, glass, bamboo, eco-mix of papier mache, and more, the goods include kitchenware, tableware, and serveware.
Mr. Hameed Ismail Khan, Foodhall's Category Head, General Merchandise, said of the collaboration, "We are thrilled to be collaborating with a genuinely Made in India company, Ellementry." We're striving to guarantee that our guests are taken care of in these hard times through Foodhall by inventing and delivering items that encourage them to remain in and be safe.
"Ellementry and Foodhall have a same fundamental concept of delivering a good living and inspiring goods to lead an enhanced, sustainable lifestyle," stated Mr. Ayush Baid, Founder of Ellementry.