Home décor trends for the summer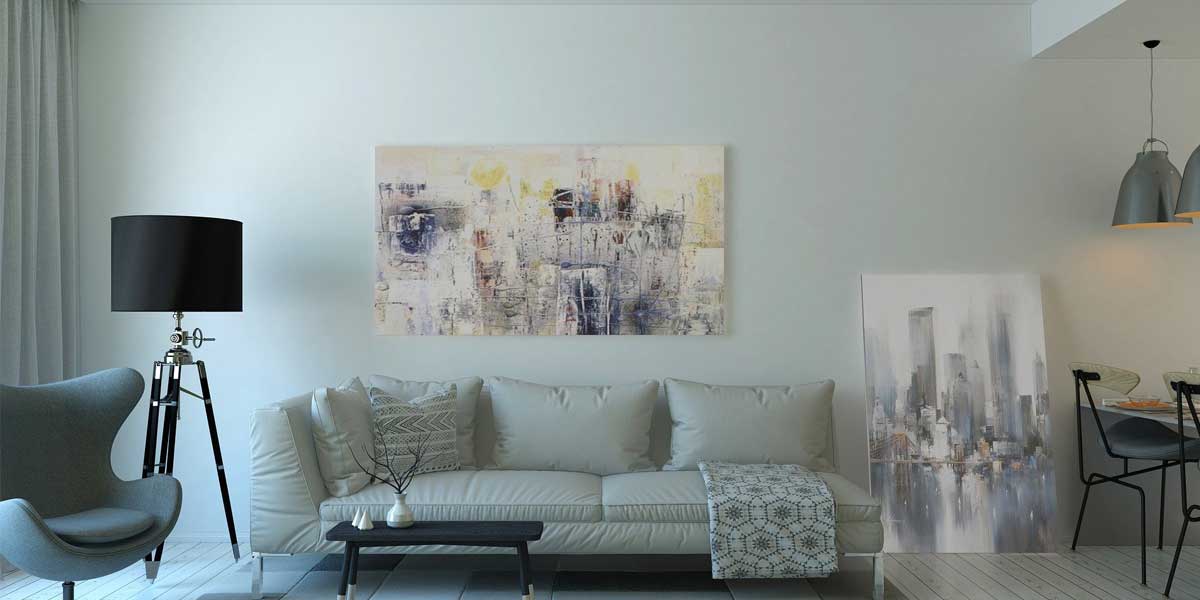 Home décor trends for the summer
14 Apr 2021 Editorial Team
As summer turns in, it's time to re-do your home décor for functional and aesthetic reasons. We bring you a lowdown on the ruling trends for the season.
-----------------------------------
Summer is the time to go all out with the fun and casual vibes. As you gear up for homemade brunches and some couch time with your long reads, the turn of the season is just the reason you need for a home revamp. Throw a few summery décor ideas into the fray and you have a whole new look for your abode.
The Pantone Colour of the Year for 2021 is Ultimate Gray and Illuminating. The soft toned grey is a beautiful juxtaposition for the lively yellow. Whether used together or standalone, both the shades can have an influence on the summer look of your home. These colours lend themselves to the trends of the season easily. Be it as a part of the soft furnishings or as art work for the walls, you can make them a part of your summer colour palette.
"A few trends and design ideas in this regards can be expressed in the following phrases - de-clutter the space, play with light colours, accessorise with floral and geometric patterns and bring the outdoors indoors," says Shabnam Alam, Founder, Shabnam Alam Interiors, Kolkata.
If you are planning a complete overhaul, you can incorporate some tastefully done summery accents to your interiors, from an accent wall or a pastel colour palette to an outdoor bar or even a change in flooring. However, summer vibes can be achieved at a pocket-friendly budget and minimal effort, too. Here's how you can usher the season of freshness and flowers into your homes and enjoy your fruits of labour (pun intended!).
Furniture
Use furniture to brighten up the indoors. Switch to white wood finishes for cabinets and wardrobes. The transition from dark woody accents to cool white underscores the arrival of summer. Add wide chairs and lounges for a more relaxed feel to your living room. You can consider adding a canopy over your bed or a bedroom bench to create a cozy looking ambience. A quick makeover for the living room involves replacing the chunky centre table with a modern piece with fluid lines. For the outdoors, the sky's the limit as you can experiment with lounge chairs, traditional cane furniture and even swings and recliners.
Soft furnishings
Soft furnishings are the biggest game changers and the easiest way to amp up the summer vibes of your home. If the overall tone of your interiors is neutral, it is the perfect background for colourful and vibrant soft furnishings. Re-upholster a high-backed chair to make it a statement piece of your living room set up. Throw cushions for the sofa, rugs underneath the centre table and sheer curtains in soothing colours are a great way to make your home a charming affair for the summer. Opt for geometric patterns or cool solid colours for your bedroom furnishing. Adding a decorative macrame piece will take the bohemian chic vide a notch higher.
This summer, minimalism is the mantra. So, when you go through your Pinterest account for exhaustive inspirations for prints and textures, look out for the magic of minimalism. Tastefully done animal prints or florals, even insect designs, used in the right places, can make a world of difference to the interiors. An apt choice of fabrics in combination of Ultimate Gray and Illuminating can become your signature statement for the season.
Adding to this, Shabnam says, "In order to invite more light into the spaces use lighter shades on the walls and in the décor. Pastel shades of organic colours like powder blue, mint, olive green and lemon yellow bring in more light and gives a visually cool vibe. In terms of fabrics, natural fabrics like cotton and jute are in vogue."
Artwork and accessories
Art is instrumental when you are making aesthetic changes to your home décor. Nothing says 'season's greetings' better than art. Look for art pieces such as paintings, sculpture, installation work or functional pieces that add character to your living space while showcasing a summery feel. Other accessories such as ceramic pieces, terracotta novelties, candelabras, frames and crockery can be used to add drama to your décor. These accessories can enliven dull spaces like an empty cabinet top, corner tables and glass tops. You can even fashion souvenirs into home décor accessories for a more eclectic feel.
There is so much more that you can do to channel summer trends into your home décor. Stay tuned for more insights on the subject as we are yet to dwell on the importance of lighting, mirrors, fragrance and technology this summer.