Home office designs for the new work from home normal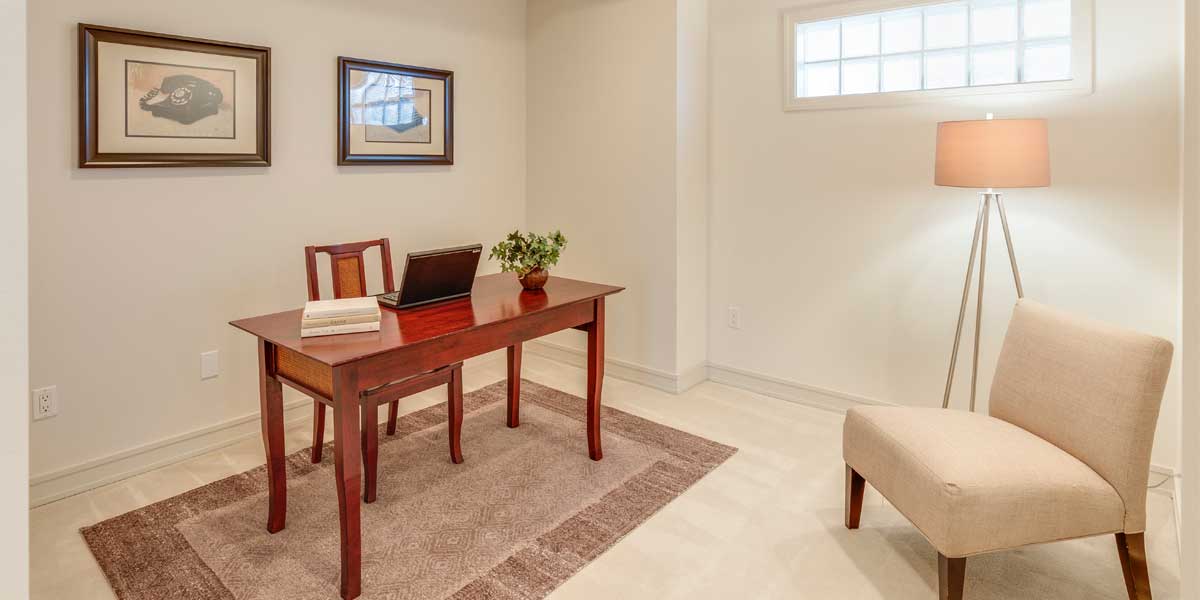 Home office designs for the new work from home normal
22 Jul 2021 CW Team
During the initial days of the lockdown, working from home was considered to be a passing phase that would pass through with the passing of the pandemic. However, with the on-off of the lockdowns, people across India have adapted to the work from home culture and are not ready to go back. This new work-life has given rise to the trend of home offices not only in India, but across the globe.
Choosing functionality over aesthetics
Home offices come in all shapes and sizes from a desk in the corner of the house to a room dedicated to your work space. As people are moving towards hybrid homes, they are choosing functionality over aesthetics. Refurbished storage units or upcycled wooden racks can be turned into office shelves with multi-functional utility.
"The furniture arrangement in a home-office setup will vary depending on the nature of work or profession. A software developer or a coder required to work only on his computer will need an adjustable table and a comfortable chair to work. Alternatively, a designer working with rolls of paper and a computer will need a larger table preferably facing the window. Identify your tools, and plan your workspace accordingly" says Meena Murthy Kakkar, Design Head and Partner, Envisage.
"Virtual calls are a daily schedule for most professionals, for which, a clutter-free background is a must. A teacher might require a chalkboard in the background, while a doctor might need certificates and achievements. Most people prefer a blank backdrop that allows crisp communication with limited distraction" she adds.
Lighting in a home office
"Working from home is a very different situation as compared to working in an office. While the work is the same, the working environment is fundamentally different. The quality of lighting is very important to your productivity. To ensure that your workstation is properly illuminated, you could ideally place your desk against a window or in a room with natural light filtering in. Some much-needed vitamin D can be an instant energizer, and daylight is a known mood booster" says
Devika Khosla, Creative Director, The Works Interiors.
"In case there is a restriction in finding a well-lit space, install good and sufficient artificial lights. A work area with good lighting will ensure that the eyes don't get tired. Plug in a good lamp, and one is set to go" she adds.
Good lighting is critical in a home office space. A location where there is ample natural light or installed light fixtures greatly elevate work mood and productivity. Your laptop should be placed against the window so that light doesn't disrupt your screen viewing. An overhead ceiling light can also provide good general lighting. A desk lamp or lamp shades in the room can also brighten the space and are a must add if you prefer working in the evening or night.
According to Murthy Kakkar, "Light plays a vital role in setting the mood and encouraging one to work. Light fixtures should be arranged, so that the light falls on the person or the work desk and not directly on the laptop screen. The switchboards for these lights must be accessible and the wiring must not disrupt the workspace". Trending styles of home offices
We all wanted our work desk to look unique and the most happening of all, but while the corporations have their set guidelines of how much you could make them your own, work from home provides the perfect opportunity to make your home office just like you want it to be.
Speak you style: The best trend to follow for any space is for it to reflect your style. From eclectic colour combinations for furniture and rugs to a modern chic look, you can choose from an array of designs that speak the best to you.
Cozy corporate: The perfect blend of a corporate set-up for an office and some comfort with a cozy chair and a throw to create a comfortable seating is one of the most sought after blended styles of a home office this season. Functional aesthetics: Not all homes could have a dedicated space to create an elaborate home office, and that's where this trend has risen from. From having a foldable plank desk by the window to altering cabinets or furniture fixtures to turn into an office is another style how most work from home spaces is created.
Budgeting the home office space according to your pocket
Adding a new space in your home like creating an office may sound like an expensive affair. If you go for an elaborate setup, then it will cost you some bucks, however, there are ways where one can plan for this can work smartly towards saving some cents and yet having a fully functional beautiful work space.
Make your choices: The first step towards creating a budget for your home office is to define your space, choose the furniture options and to list down all the requirements that you could to complete this space.
Set the amount to spend: Set the upper limit of how much you can or wish to spend in this office space. This will help you determine the amount that can be spent on each of the things required for your home office. It will also help you eliminate those things that you may have gone overboard with.
Refurbishing or upcycle: Using furniture already available in the house by making some adjustments to it can be a great way of saving some cost in your budget. Upcycling shelves or consoles can work in your favour. Similarly, going in for second-hand tables or chairs that still are in good shape may cost you less than buying new ones.
Do it yourself: While you can always pay and call for an expert to do all things to set up your office, a good way to save on cost is to do it by yourself. Little things like assembling a shelf or painting the table can become a good DIY project as well as will save cost.
Working from home in a hybrid setup may have confined you in your home but creating a home office can liven up your work duration and increase your productivity. Let it reflect your style and be your corner in the house.