MNC giant opens its first office in Hyderabad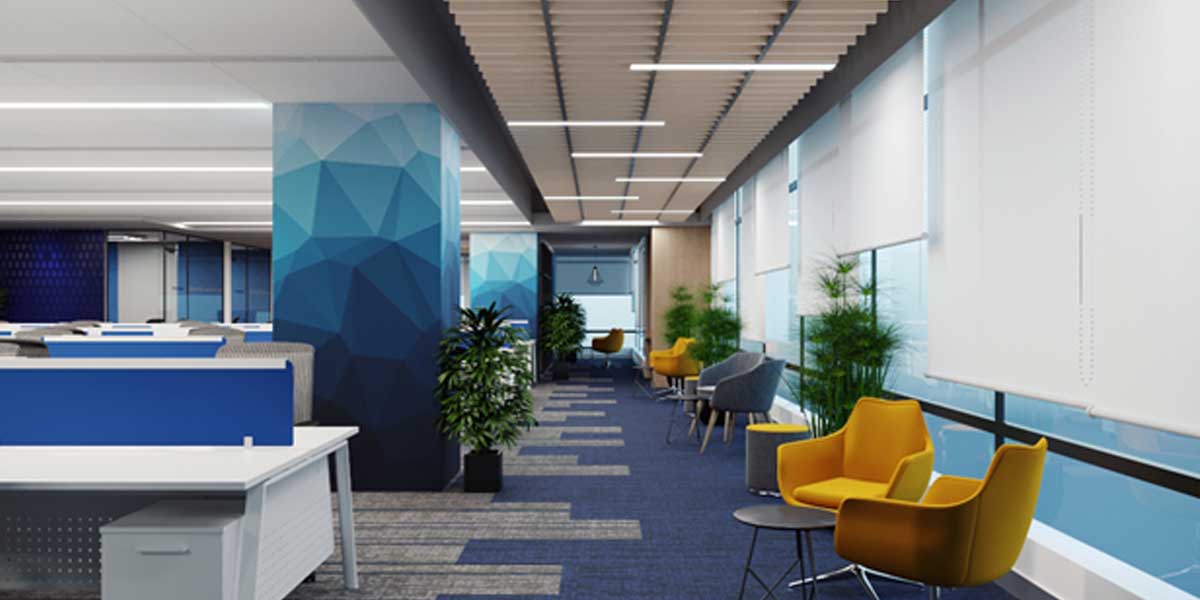 MNC giant opens its first office in Hyderabad
06 Sep 2021 CW Team
A MNC giant has opened its first support office in Hyderabad, India, to hire and house more than 500 new employees.
Prashant Shah, Managing Partner of Morphosis, was familiar with the design standards of MNC firms. Morphosis, based in Hyderabad, India, specialises in architecture, office interiors and retail design. Morphosis has rolled out branded environments for many customers in the retail, entertainment, leisure and commercial spaces.
When the brief for this client's new requirement came up, Shah was well-prepared for their expectations and strict brand standards. However, he was keen to impart his own stamp on the project. The confidence came from his awareness and understanding of Hyderabad's design sensibilities.
An open office concept to attract open minds
The project comprised 74,000 sq ft of raw space on the seventh floor of a building in Hyderabad's premier business district.
The design team recommended an open office architecture that minimised walls and maximised natural gifts like sunlight and fresh air.
The design idea was to divide the entire area into utility specific zones, while conveying the character of each through distinct elements. These zones included workspaces, collaboration areas, passages, reception, cafeteria and so on. It was important for every element to sync with the overall interior design language of the workspace in an appealing and aesthetic manner. It was a tough challenge that was handled comfortably by Shah's team.
A kaleidoscope of floor tiles from Shaw Contract
The design team chose Shaw Contract's Assembly collection of carpet tiles. The team narrowed down to five styles within the collection including Support 5T267 (workspaces), Surface 0515V (training room), Pigment 0365V (collaboration areas), Convene 5T269 (conference room), and Establish 5T268 (waiting areas).
The team's design mastery was reflected in managing the transition of floor materials from marble to vitrified tiles to carpet tiles. The colours and textures were chosen to aesthetically align with the adjacent surroundings, from brick and stucco walls to the film-inspired cafeteria graffiti.
Lending authenticity to sustainable design
Flooring serves the immediate purpose of safety and stability in an interior environment. Shaw Contract's carpet tiles, however, met the greater vision of supporting the client and Morphosis's sustainability goals while achieving corporate goals.
The net result is a thoroughly comfortable, and sustainable, underfoot experience. The project was so successful that the MNC giant retained the services of Morphosis for another floor in the same building to meet their expansion needs.
"My design principle is to break claustrophobic spaces and bring in the goodness of nature in every form – bright sunlight, fresh air and earthy materials. This philosophy is revealed in every project we do," says Prashant Shah, Managing Partner, Morphosis.