Maha government likely to cut construction premiums after 2021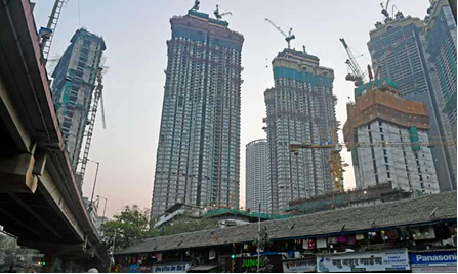 Maha government likely to cut construction premiums after 2021
The Maharashtra government's proposed scheme for slashing construction premiums for building projects is set to be applicable for payments made till the end of next year. As per sources, Chief Minister Uddhav Thackeray has denied the extension of benefits beyond 31 December 2021.
Earlier, the State Urban Development department had formulated a proposal that focuses on lowering construction premiums as well as levies by approximately 50% for building projects that are sanctioned before the end of next year. The payment of the first instalment should be done too.
The standard operating procedure that was originally proposed was to be continued till the project's completion, that would take anywhere close to four to five years, possibly even more. However, the CM has reportedly been reluctant in giving the builders this choice.
As per sources, Uddhav reviewed the proposal on Monday and directed senior officials to fine-tune it and cap the benefits only for those payments made till 31 December 2021. The government also decided to make it compulsory for everyone availing the benefit of paying for registration fee as well as stamp duty in the first sale transactions. It offers the benefits of concessions to flat buyers and has lowered the stamp duty levy.
Major construction companies faced liquidity crunch due to slowdown in real estate and many prefer using the instalment facility to pay premiums.
For example, highrises in Mumbai can opt for a deferred payment model that requires them to pay 10% of the premium amount in the first year of construction and the remaining amount in five equal annual instalments.
The income generated from construction premiums and levies is the third-largest revenue for BMC while being a source of income for the state exchequer.
Extending the benefit beyond a year would affect earnings for the government and the civic body. Extending beyond a year would also mean that builders pay the first instalment and process the SOP; however, default on payment in terms of future instalments. The Urban Development department has to revise the proposal and present before the cabinet soon.
Opinion Poll
Question : As we enter FY 2021-22, a report estimates a 11% GDP growth. What is the most critical investment the construction and infrastructure sector needs to make this year?