Property launches jump 12%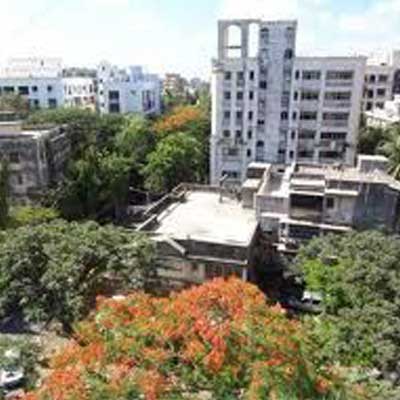 Property launches jump 12%
03 May 2021 CW Team
India's real estate was in a peculiar situation in the last fiscal. The COVID-19 pandemic had also led to a temporary halt in ongoing real estate projects.
One would assume that the pandemic has bought about a standstill in buying of houses. However, on the contrary, with several companies declaring a work from home (WFH) situation, it has actually led to homebuyers buying their own space, or rather, a bigger space.
Demand for townships with a range of amenities has accelerated after COVID-19 emphasised the importance of having amenities within your project, as per a report by CARE Ratings. This may include amenities ranging from a swimming pool to an office centre.
Availing of cheap home loans, lucrative payment plans and attractive prices, the sector has seen an increase in home buying activity, especially in places where buyers are able to avail taxation benefits.
Launches, sales and supply
Home sales in India's eight prime residential markets showed a quarterly increase of 12 per cent in the January-March quarter (Q1) of CY2021 as compared to the last quarter – Q4 CY2020, as per a report by PropTiger.com.
Notably, builders sold a total of 66,176 homes in the primary markets in the January-March quarter of 2021, a time marked with several state governments, including Maharashtra and Delhi, announcing stamp duty and circle rate reductions to boost buyer sentiment and by effect housing sales.
On the supply side, a total of 53,037 units were launched across India during the three-month period, which saw the Union Cabinet approving a Bill to set up a Rs 20,000-crore Development Finance Institution to offer long-term capital support for infrastructure development in India. This marked an annual growth of 49 per cent in housing supply, says the PropTiger report. A quarter-on-quarter (QoQ) comparison shows new launches declined 2 per cent when compared to the last quarter of CY2020.
States act on
State governments have been undertaking measures to boost consumer sentiment in the real estate space. ?
The Maharashtra Government announced a reduction in the stamp duty on property purchases. The reduction came into effect August 2020 onwards and the state brought down the stamp duty on property registrations from 5 per cent to 2 per cent till December 31, 2020. After this period, buyers would pay 3 per cent as the stamp duty on property registrations from January 1, 2021 to March 31, 2021. During that period, housing registrations saw a sharp uptick, with the number in December 2020 and March 2021 setting new records as homebuyers rushed to avail the benefit of lower stamp duty payment. ?
Madhya Pradesh followed suit with a reduction of the cess on stamp duty charged for registration of property to 1 per cent from 3 per cent in urban areas.
Further, the Karnataka state assembly passed a bill that supports government measure to reduce stamp duty from 5 per cent to 3 per cent for flats priced between Rs 21 lakh to Rs 35 lakh and from 5 per cent to 2 per cent for flats costing up to Rs 20 lakh. The bill proposes exemption from registration charges and lower stamp duty for industrial units set up in backward areas.
Reduction in the rate of stamp duty effectively leads to lowering the cost of purchase for buyers.
- SERAPHINA D'SOUZA