Steel prices: In a year, HRC up 40%, TMT 30%; Consumption to grow 10%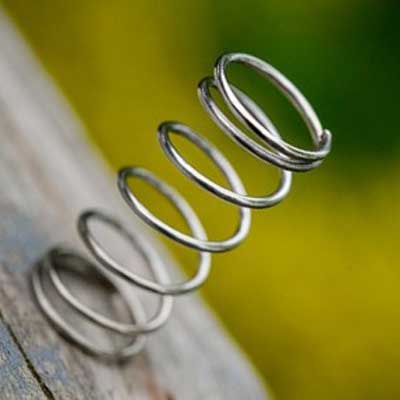 Steel prices: In a year, HRC up 40%, TMT 30%; Consumption to grow 10%
23 Apr 2021 CW Team
The second half of the covid-struck financial year 2020-21 saw an unprecedented rally in domestic steel prices which seems unstoppable even in the current FY22. A just-released Care Ratings report states that at the end of the fiscal ended March, domestic flat steel━Hot Rolled Coiled (HRC)━prices were up 40% since April 2020. Long steel, or TMT, prices are nearly 30% higher in that one-year period.
New record highs
Steel prices continue to set new record highs month after month. In April 2021, domestic steel players announced further price hikes by up to Rs 1,000-2,000 per tonne in HRC and around Rs 3,000 per tonne in CRC. HRC is being offered at Rs 59,700-60,000 per tonne in April 2021, up from Rs 36,950 per tonne in April 2020.
This is the highest level seen since 2008, the year of the financial crisis, the report points out, and correlates the up-cycle in domestic steel prices and a supporting bullish trend in the global steel prices and revival in domestic demand. The rally in global steel prices were initially driven single-handedly by China until other large economies like the USA and Europe came roaring back to the market armed with stimulus checks, because of which demand has been outpacing supply. Sellers who idled capacities due to the pandemic earlier have been slow to ramp up post-lockdowns.
Domestic production and demand
In FY22, crude steel production in India is expected to reach 112-114 million tonnes, which would be a growth of 8-9% y-o-y. Crude steel production is expected to be marginally higher than FY19 when India produced nearly 111 million tonnes of crude steel. Steel demand will be supported by economic recovery, government spending and enhanced liquidity.
Going forward, Care Ratings predicts, enhanced outlays for key sectors like defence services, railways, and roads, transport and highways would provide impetus to steel consumption which is expected to grow by 10-12% in FY22 to cross 100 million tonne. The Union Budget for 2021-2022 has a sharp 34.5% y-o-y increase in allocation for capex at Rs 5.54 lakh crore, and lays a special thrust on infrastructure creation and manufacturing.
World markets
The USA has experienced the biggest spurt in steel prices, with HRC steel up 160%. In Western Europe, that increase is 96%, while steel in China is costlier by 79%.
The report suggests that pandemic-induced stimulus packages in many countries will play an important role in keeping the demand up over the year. China's relative absence from the world export market and higher import of steel from China will also be a factor.
Additionally, China's renewed commitment (at the just-concluded climate summit) to bring down production levels in 2021 to reduce CO2 levels will be an important factor that will strengthen steel prices.
In sum, Care Ratings says, demand-supply imbalance in the global market will continue to present export opportunities to domestic players.