Covid-19 second wave: PM Modi asks nation to 'repair and prepare'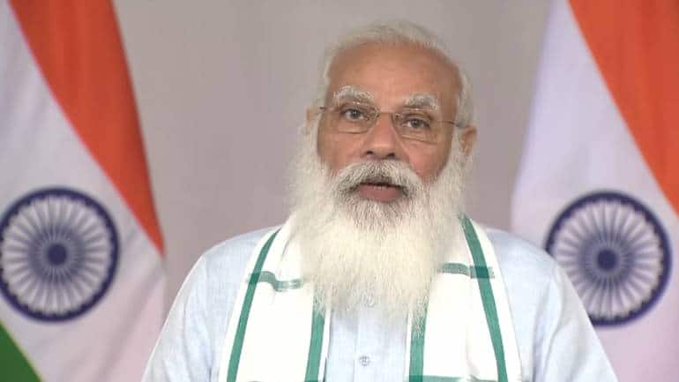 Covid-19 second wave: PM Modi asks nation to 'repair and prepare'
Jun 18 2021,04:06 PM CW Team
On Wednesday, Prime Minister Narendra Modi called for a focus on 'repair and prepare' as the country arises out of a disastrous pandemic.
At the VivaTech Summit, Modi said over the past year, the country has observed a lot of disruptions in several industry sectors and much of it is still there.
He said that, instead, we must focus on the twin foundations of repair and prepare, indicating the requirement to expand healthcare infrastructure in the country as well as strengthen the economy.
Indian economy saw its worst recession in decades in the fiscal year ended March 31, 2021, as the pandemic-induced lockdown undermined economic activity.
Yet, the government proceeded with the reformations that would help sustain higher growth rates after the world emerges from the pandemic.
India executed huge reformations across sectors - from mining to space, from banking to atomic energy, he stated.
Additionally, he said that India offers what innovators and investors require. He invites the world to invest in India on the basis of the five pillars of market, eco-system, talent, capital and culture of openness.
---
Also read: JCB India announces a Covid relief package for its employees
Also read: Pune real estate sector hit by second wave of Covid-19
Opinion Poll
Question : How can India stem inflationary trends likely from the currently all-time-high steel prices?