Pune real estate sector hit by second wave of Covid-19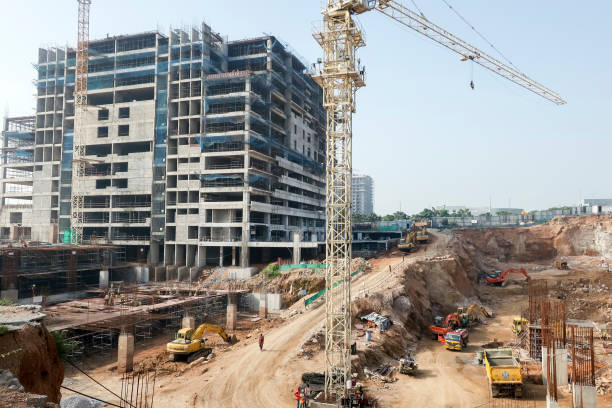 Pune real estate sector hit by second wave of Covid-19
Jun 15 2021,05:06 PM CW Team
The second wave of Covid-19 pandemic has hit Pune's real estate sector and the industry is looking for a way out.
Severe scarcity of construction labourers, increasing costs of essential materials and setbacks in getting building permits have impacted the construction sector.
A nationwide survey carried between May 24 and June 3 by the Confederation of Real Estate Developers' Associations of India (CREDAI), the apex body of private real estate developers, found that more than 90% of developers are facing shortages of workers at construction sites due to which the projects have delayed. Approximately 5,000 developers from more than 200 cities engaged in it.
As per the CREDAI-national's countrywide report, about 94% of builders in Pune are suffering labour shortages and say ongoing projects may get delayed. Surging prices of steel, aluminium, cement, PYC and copper will increase housing costs. Up to 91% of developers say they are not receiving required permissions on time, Anil Pharande, the President of CREDAI-Pune Metro, told the media.
The survey also observed that 75% of builders' customers are facing home loan difficulties, given the drastic impact of the Covid-19 pandemic on purchasing power and loan repayment. More than 50% of the developers stated that their construction costs had risen by 10% to 20 % due to the rising material and labour costs.
CREDAI, Pune has prompted the central and state governments to instil urgent financial stimulus and start progressive measures to help recovery, a one-time restructuring of loans and a six months' extension of completion date by RERA among other matters.
Satish Magar, National Chairman of CREDAI, said that on the one hand, the costs of steel and cement needed for construction are steadily increasing, while on the other hand, the number of consumers is decreasing. In such a situation, the Central government should interrupt and regulate the costs of steel and cement.
---
Also read: COVID-19's Impact on Walls & Ceilings
Also read: Real estate developers fear project delays due to Covid-19: CREDAI
Opinion Poll
Question : How can India stem inflationary trends likely from the currently all-time-high steel prices?