IOCL to sell hydrogen units for revenue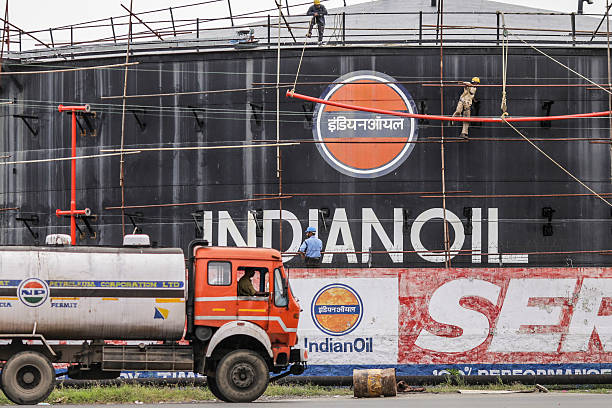 IOCL to sell hydrogen units for revenue
Indian Oil Corporation Ltd (IOCL) is planning to sell hydrogen generation units at its refineries to private operators as part of the government's asset monetisation scheme to generate revenue from selling to private investors unutilised or part utilised assets.
The company told the media that IOCL would be the captive buyer of the hydrogen made by the sold unit. The company's generation unit in Gujarat, which has a 70,000 tonne production capacity, would likely be the first to be put on sale.
The new round of sales aims to raise funds and improve the efficiency of these units by handing over operations to a private company with expertise in the area, IOCL said.
IOCL has said that asset value and operations and maintenance (O&M) charges quoted by bidders will be among the factors used to determine the auctions' winner for the units.
The asset monetisation of oil and gas pipelines is expected to take over a year to materialise, according to IOCL.
Indian refiners may also pilot projects with hydrogen produced from carbon capture, utilisation, and storage technologies, also known as blue hydrogen.
To further give an impetus to plans on hydrogen-based mobility solutions, IOCL has invited bids to procure 15 proton electrolyte membrane (PEM) fuel cell buses, an effort to address all aspects of the hydrogen value chain.
The idea was to reduce tail-pipe emissions of the buses, but it also resulted in higher fuel efficiency.
India has unveiled a national hydrogen mission (NHM) to accelerate plans to generate carbon-free fuel from renewables.
Hydrogen is produced predominantly through Steam Methane Reforming (SMR), which utilises fossil fuels such as natural gas or coal, and through proton exchange membrane electrolysis (PEME), which splits water into hydrogen and oxygen using a current of electricity.
Currently, all of the hydrogen consumed in India comes from fossil fuels. However, by 2050, it is projected that nearly 80% of India's hydrogen will be green, produced by renewable electricity and electrolysis.
---
Also read: Understanding the asset monetisation push
Also read: Green hydrogen facility to come up in Tamil Nadu
Opinion Poll
Question : As we enter FY 2021-22, a report estimates a 11% GDP growth. What is the most critical investment the construction and infrastructure sector needs to make this year?