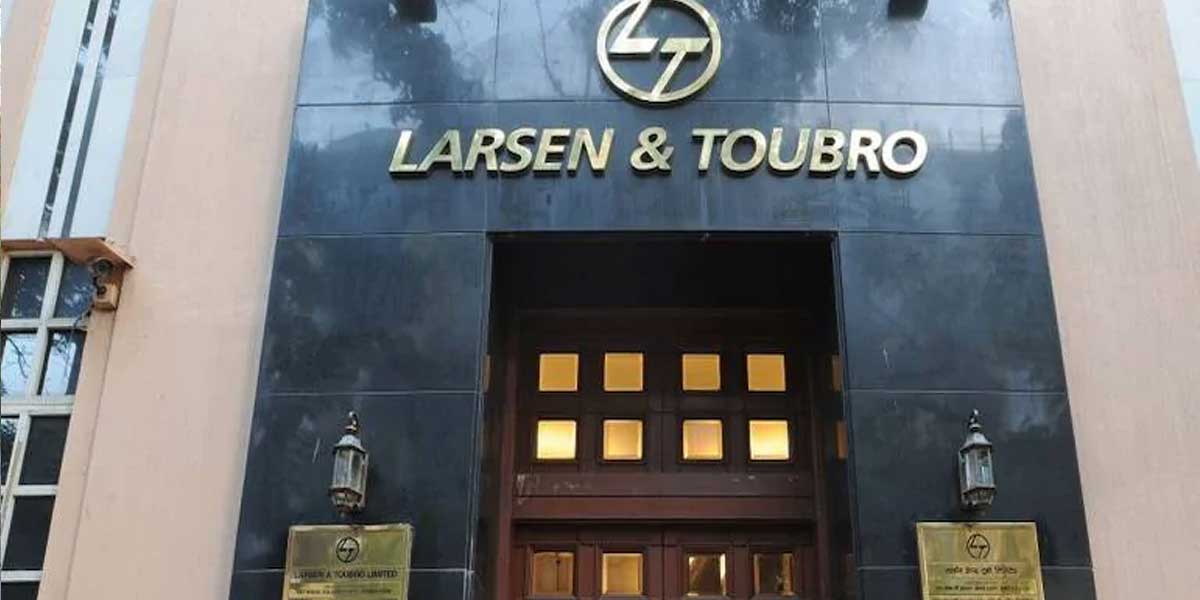 L&T joins the downturn
Larsen & Toubro has finally caught up with the ongoing downturn in India's infrastructure and industrial sector. For the first time in Q2FY21, it registered a net loss on a standalone basis, excluding one-time gains from asset sales. The core business of engineering, construction, and manufacturing remains a drag at the consolidated or group level, and L&T now makes money from its IT services subsidiaries rather than its core business. L&T announced a loss from the continued option of Rs 1,767 crore
Larsen and Turbo observed that the effect of the pandemic on the lower revenue of higher credit provision in the sector of financial services and the disruption of metro services led to a decrease in profits, its current value in the market stock is falling rapidly. The stock fell to hit a low of 938.60 on BSE.
The rapid fall of L&T shares from its recent highs is the alignment with the main Market Corrections. Nifty has been updated almost 7% - 8% from the 11,600 stages of India's main benchmark index. Therefore, there is a higher selling demand amongst financial stocks and blue-chip securities, considering the recent decline in the overall market.
Government expenses, in the event of dampened private investment. To upbeat the stagnant mood, government capital expenditure (Capex) comes into effect. The current high fiscal deficit can create funding restrictions on government spending.
Despite the high capex target of Rs 111 lakh crore, the gap between the planning and implementation of these proposed infrastructure projects is considerably large.
This is because funding for the implementation of proposed projects is currently a key problem for the government. Therefore, the wide gap in Infra project planning-execution is a significant challenge for the infrastructure sector and unfavourable for L&T, as most of the L&T projects come from the government and due to improper management system, there is a delay in payments.
Existing labour costs increased due to the lack of labour after the recent Reverse Migration. Also, Operating profit margins are hindered by rising overall operating costs. As a result, reduced operating profit margins have severely hurt the profitability of the business.
They did not give guidance in the previous two quarters owing to the uncertain environment. Therefore the stakeholders are anticipating to see if things are looking up any time soon. The company provides guidance but remember two quarters before Q3 of FY20 the management had maintained order inflow guidance at 10-12% and revenue guidance at 12-15%.
Opinion Poll
Question : How will the Union Budget 2021-22 impact EPC projects?