Rajasthan issues EV Policy 2021 to boost electric two-wheeler sales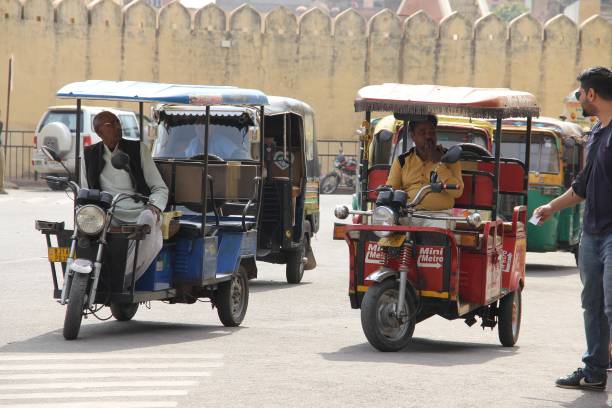 Rajasthan issues EV Policy 2021 to boost electric two-wheeler sales
Jul 21 2021,06:07 PM CW Team
The Rajasthan government has issued the Rajasthan Electric Vehicle Policy, 2021 and has become the newest state to follow Delhi, Goa, Gujarat, West Bengal and Maharashtra.
The policy is focused on improving sales of electric two-wheelers (E2W) and electric three-wheelers (E3W), also called e-rickshaws, in the state.
As per the state's transport department, the government will compensate State Goods and Services Tax (SGST) on the electric vehicles (EV) sales in Rajasthan. The SGST compensation would depend on the SGST amount specified in the bill of sale. The policy also provides subsidies to E2W and E3W depending on their battery capacity.
The subsidy is valid from April 1, 2021, until March 31, 2022, on all listed E2Ws and E3Ws in Rajasthan.
On closer investigation, it is obvious that the subsidies provided by Rajasthan are much lesser than those proposed by states like Gujarat.
The Gujarat EV Policy provides a subsidy of Rs 20,000 for E2W that values up to Rs 150,000, Rs 50,000 subsidy for E3W that values up to Rs 500,000, and Rs 1,50,000 subsidy for electric cars that values up to Rs 1.5 million.
No subsidies were provided to buy electric cars and electric buses in Rajasthan, and there is no mention of EV charging infrastructure either.
In October 2019, the Rajasthan State Road Transport Corporation (RSRTC) had declared a request for proposal (RFP) to choose bus operators for the acquisition, operation, and maintenance of 50 air-conditioned electric-powered buses under the phase II of Faster Adoption and Manufacturing of (Hybrid) and Electric Vehicles in India (FAME II) program.
In June, the Department of Heavy Industries had declared partial reformations to the FAME-II program. Instead of a uniform demand incentive of Rs 10000 per KWh for all vehicles, a particular demand incentive of Rs 15,000 per kWh for E2Ws has now been declared.
Many states have declared EV policies since last year. The recent policy declared was by Gujarat, striving to introduce 200,000 EVs on Gujarat's roads in the subsequent four years. These would incorporate 110,000 E2Ws, 70,000 e-rickshaws, and 20,000 electric cars.
Goa and Maharashtra have declared draft EV policies. While Maharashtra strives for at least 25% of the urban fleet managed by fleet aggregators or operators in the state to shift to EVs by 2025, Goa has declared that all commercial two-wheelers running in the state shift to electric by December 31, 2025.
---
Also read: Kochi Metro floats tender for e-auto services
Also read: Convergence Energy issues EOI for electric three wheelers in India
Opinion Poll
Question : How can India stem inflationary trends likely from the currently all-time-high steel prices?