L&T engineering secures nuclear and refinery contracts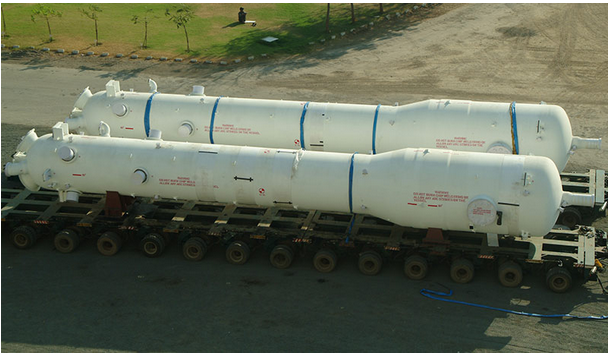 L&T engineering secures nuclear and refinery contracts
15 Apr 2021 CW Team
The heavy engineering arm of Larsen & Toubro (L&T) has won 'significant' contracts in Q4 of FY21. L&T brackets 'significant' as valued between Rs 1,000 crore and 2,500 crore.
Prominent among the orders is L&T Heavy Engineering's order for 12 steam generators from Nuclear Power Corporation of India (NPCIL) for the 3 x 700 MWe Pressurised Heavy Water Reactor (PHWR). Fleet orders for reactor headers and pressurisers for GHAVP 1 and 2 units were received in the earlier quarter. The fleet programme consists of constructing 10 units of 700 MWe PHWR with indigenous technology. Steam generators, reactor headers and pressurisers are critical equipment of nuclear island power plants.
L&T heavy engineering also won a reactor system package order for Indian Oil Corporation's (IOCL) petrochemical project against stiff international competition.
The company states that its Heavy Engineering arm has created a global benchmark in nuclear manufacturing by dispatching first out of the four 700 MWe Steam Generators (SGs) and first Reactor Endshield for Gorakhpur Haryana Anu Vidyut Pariyojana (GHAVP) in 36 months despite COVID-19 pandemic challenges.
Written from a news release.
Opinion Poll
Question : How can India stem inflationary trends likely from the currently all-time-high steel prices?