Tata Tiscon: Two decades as rebar leader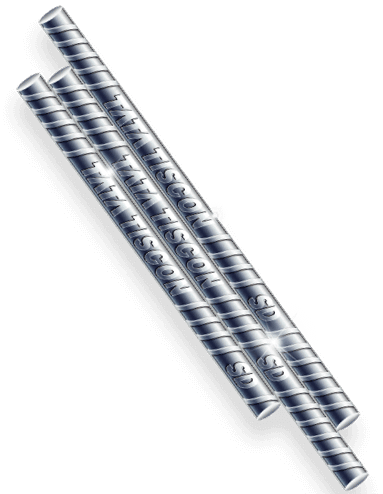 Tata Tiscon: Two decades as rebar leader
Launched in December 2000, Tata Tiscon, India's best-known rebar brand from the house of Tata Steel, has grown to become the largest B2C brand in the company's portfolio with a market share of 14% and revenue of ~Rs 7,000 crore.
Tata Tiscon rebars contain pure, high-strength steel, made from virgin iron ore. The steel is purified using the best intermediary processes and a lower impurity content gives it uniform properties across length. Over the years, the brand has launched multiple campaigns to educate and target the evolving needs of the homebuilder. The most successful campaigns by the brand have been the Atoot Jod campaign in 2005-06, followed by the Joy of Building and SD Man campaigns launched in 2012 and 2017 respectively.
Since inception, Tata Tiscon has emerged as a market leader with its customer-first approach, innovative product range and continuous nurturing of the distribution channel. It reshaped the category by being the first rebar brand to be sold on an e-commerce platform—Tata Steel Aashiyana—and is also the first rebar brand to introduce customer service, engineer service and a digital platform, Sampoorna, for channel partners. A well-established network of over 6,500 dealers ensures that Tata Tiscon enjoys a prominent market share while selling across the length and breadth of the country.
Tata Tiscon has introduced several breakthrough innovations in the retail ecosystem, like selling by piece, transparent pricing through recommended consumer price (RCP) alongside innovative products like Superlinks (machine-made stirrups) that enhance quality of construction. The brand is also credited with many firsts, such as being the first brand to offer life-insurance covers, a loyalty programme called 'Atoot Rishtey' for dealers and even the MITR programme for masons.
Tata Tiscon makes its presence felt in the online market too. Its products are available on Aashiyana (www.aashiyana.tatasteel.com), a next-gen shopping platform for new-age millennials wanting to build their own home.
Sanjay S Sahni, Chief of Marketing and Sales, Branded Products and Retail, Tata Steel says, "We are delighted that Tata Tiscon has completed 20 glorious years in India. In the past two decades, Tata Tiscon has revolutionised the category through various initiatives such as enabling rebars to feature in the B2C portfolio, giving the power of choice to end-users and being the first rebar brand to go online with Tata Steel Aashiyana. We have consciously invested in educating customers so they can make informed decisions while buying a home or building infrastructure. We are proud to be a part of this successful journey and will continue to strive for customer satisfaction and superior products."
In addition to products, the Golden Home Consumer programme and Tata Basera offers will be driven further to provide even more value to consumers.
Indeed, Tata Tiscon is poised to achieve many more milestones in the future. The brand will continue its efforts to be an integral part of the homebuilding journey of consumers and drive the message of sustainability through its Go Green initiatives.