Steel plants to divert oxygen for emergency medical use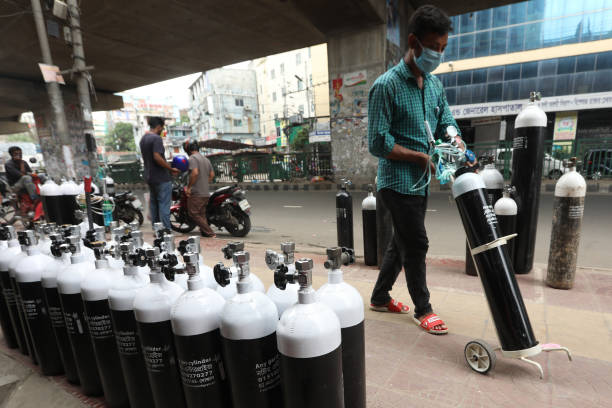 Steel plants to divert oxygen for emergency medical use
20 Apr 2021 Editorial Team
Steel companies in India will divert oxygen from the plants to meet the urgent medical requirements of various states.
While the domestic steel demand is expected to take some hit as the second wave of Covid-19 makes its way into the country, steel players are set to align themselves with the medical requirements of the country.
Carbon steel manufacturer AM/NS India is supplying around 200 tonne of oxygen daily for medical usage for covid patients.
JSW Steel, from its Dolvi plant in Maharashtra, is supplying 185 tonne of oxygen daily to the state government. Maharashtra is the worst hit among the states across India due to the second wave of Covid, with Mumbai heading the list among metros.
Tata Steel has also been supplying liquid medical oxygen as per the requirements of various state governments.
The Ministry of Steel informed through Twitter around 28 oxygen plants located in the steel plants of both public and private sectors are supplying about 1,500 tonne of medical oxygen daily. A stock of 30,000 tonne, including the safety stock, is being made available for medical use, said the ministry.
Since the start of the Covid-19 pandemic, steel plants have supplied over 130,000 tonne medical oxygen, informed the ministry.
Meanwhile, the domestic steel industry is gearing up for a slightly muted demand as auto and consumer durables segments are expected to take a hit moving forward.
In terms of demand trends, rating agency ICRA said that contraction in domestic steel consumption has been much lower at 9.9% in 11M FY2021 compared to a 19.6% drop witnessed during 8M FY2021 on the back of a sharp pullback in demand during December 2020 and January 2021.
According to Joint Plant Committee data, India's finished steel production during April to February in FY21 declined 10.3% on a year-on-year basis to 85.6 million tonne (mt), with imports sliding 33% and consumption dropping around the same level as production at 9.9% to 84.6 mt. Steel exports, however, rose 22% in the period under review to 9.4 mt.
---
Also read: Covid second wave: Railways starts oxygen trains with ro-ro facilities
Also read: Steel demand in India to go up 20% this year: World Steel Association
Opinion Poll
Question : How can India stem inflationary trends likely from the currently all-time-high steel prices?