End users are paying for steel price rise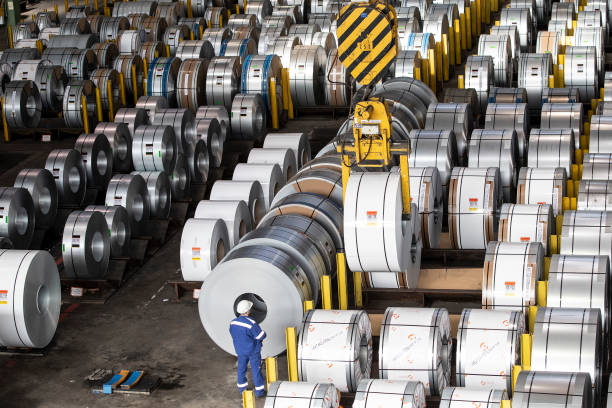 End users are paying for steel price rise
Mar 02 2021,02:03 PM CW Team
Rising steel prices in the global market are helping domestic companies pass on the incremental cost to end users.
For steel long products, used in construction, prices were cut by about Rs 8,000 a tonne in the first week of February this year but rebounded by Rs 3,000, on the back of buoyant demand.
Hot rolled coil prices, which had rallied by 55% since last July to Rs 54,867 a tonne in January, remained stable, awaiting signals from China which resumed its economic activities after its Lunar New Year.
In January, steel prices in China declined due to a drop in demand, while the prices increased sharply in the US and UK due to demand recovery. Hot rolled coil export prices in the global market have surged 74% since last June to average Rs 53,000 a tonne this month.
Access current steel prices here
The CEO of a steel company told media sources that the cost of steel production in India is higher than global companies due to the high costs of funding and creaking infrastructure, opposing duty-free imports. The country turned out to be a net importer of finished steel in January for the first time this fiscal as demand surpassed production by 59,000 tonne. The gradual unlocking of the economy has improved overall economic activities leading to a revival in domestic steel demand.
Steel exports from India grew by 22% in the first 10 months of this fiscal, while imports fell by 37%.
Globally, Iron ore prices spiked to a 10-year high last month to an average of Rs 11,600 a tonne and are up 55% since June last year due to supply constraints.
In India, the National Mineral Development Corporation (NMDC) has cut lumps with 65% iron content to Rs 5,100 a tonne for this month from Rs 5,700 in January, while that of fines has been reduced to Rs 4,210 a tonne from Rs 4,810, excluding taxes and other levies.
---
Also read: Steel price cooldown not seen anytime soon
Also read: CCI starts probing "cartelisation" charges
Opinion Poll
Question : How can India stem inflationary trends likely from the currently all-time-high steel prices?