Tata Steel in talks for sale of Dutch unit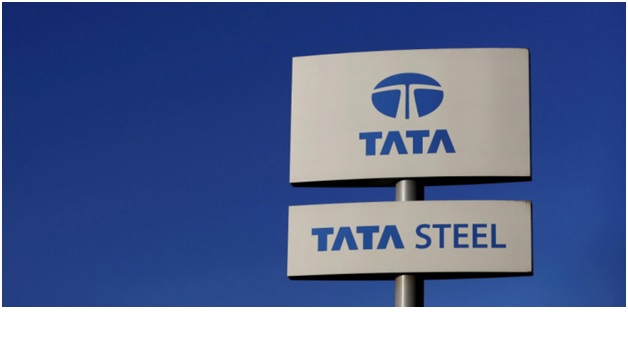 Tata Steel in talks for sale of Dutch unit
Nov 17 2020,02:11 PM CW Team
Tata Steel confirmed last week that it has initiated discussions with SSAB Sweden for the sale of its Netherlands Business, which includes Ijmuiden Steelworks. This step will help in deleveraging its balance sheet.
The company has commenced discussions with key stakeholders including the supervisory board and the board of management of Tata Steel Netherlands to move the discussion forward. The process to the next stage would include due diligence and stakeholders' consultations. Additionally, the company will distribute the proceeds of strategic restructuring towards deleveraging of its balance sheet. The company has started to work on separating the Tata Steel Netherlands and the Tata Steel UK Business that will help Tata Steel to pursue separate strategic paths with the Netherlands and UK business in the coming future. SSAB issued a statement about holding discussions with Tata Steel for a potential deal in the Netherlands business. However, there was nothing conclusive in the statement, and the discussion is in a preliminary stage. It also mentioned that there is no certainty for any transaction to materialise. Over time, an announcement would be made to gain further clarity.
In case the deal goes through, Tata Steel would be able to stop the cash burn that they are currently experiencing in their European business. Furthermore, it will push the company's efforts to deleverage, thereby allowing Tata Steel to focus on its Indian business. The company has reiterated its intention to continue its discussion with the UK government for potential measures to safeguard the long-term future of Tata Steel UK. Moreover, Tata Steel is reviewing other alternatives to keep their business self-sustaining without the help of any funding from Tata Steel in the coming future. Tata Steel is also reorganising its domestic business by folding its listed and unlisted subsidiaries into four different clusters, namely long products, downstream, mining and utilities and infrastructure.
Tata Metaliks and Indian Steel and Wire Products recently approved the merger of Indian Steel and Wire Products and Tata Metaliks in Tata Steel Long Products. This merger consolidates and draws corporate simplification, bringing in significant synergies and will direct the company towards future growth, especially in the long products segment. The process is expected to be completed in the next six to nine months considering the necessary regular approvals.
Tata Steel can draw strong operational performance with an improvement in product mix towards domestic sales and higher value-added products coupled with a reduction in costs. As reported till September 30, 2020, the consolidated net sales witnessed a rise to &% on a year-on-year to Rs 37,154 crore. Additionally, the consolidated Ebitda witnessed a 60% rise year on year to Rs 6,217 crore. Also, Ebitda's margins are improving to 560 points year on year to 16.7%.
However, the net profits witnessed a decline of 59.5% year on year to Rs 1,635 crore. It happened due to the company receiving a tax credit of close to Rs 4,050 crore in its last year's corresponding quarter. It was absent this quarter. A comparison between the June 2020 quarter, the net profit of the company nearly jumped twofold. In September 2020, the profit before tax for the quarter was at Rs 2,248 crore. In the September 2020 quarter, profit before tax stood at Rs 2,248.26 crore which is much higher than the loss before tax of Rs 6.54 crore in the September 2019 quarter end.