Tata Steel plant joins WEF's Industry 4.0 Lighthouse network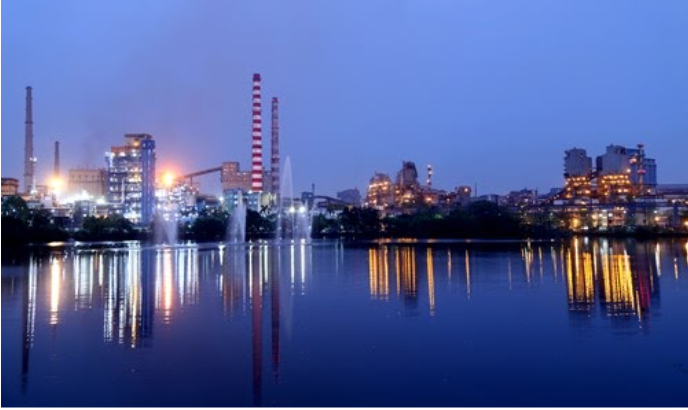 Tata Steel plant joins WEF's Industry 4.0 Lighthouse network
Steel major Tata Steel's Jamshedpur steel plant has been recognised as the World Economic Forum's (WEF) advanced 4th Industrial Revolution Lighthouse.
With this recognition, Tata Steel is now one of the few enterprises with three manufacturing sites in the Global Lighthouse Network, with the Kalinganagar Plant in India and the IJmuiden in the Netherlands being the other two sites.
Tata Steel has been on a multi-year digital-enabled business transformation journey intending to be the leader in digital steel making by 2025 through the adoption of digital technologies, the company said in a media statement.
According to the company, during the Covid-19 pandemic, it leveraged its past investments in 4th Industrial Revolution technologies to ensure Covid appropriate behaviour in operational areas and business continuity during lockdowns while continuing to adopt new working ways.
The WEF's Shaping the Future of Advanced Manufacturing and Production has set up the Global Lighthouse Network to bridge the gap between the manufacturing units that have adopted the 4th Industrial Revolution Technologies and those who are yet to embrace it.
The companies that have been selected as a part of the Lighthouse Network are able to lead the way forward towards the use of technology to transform factories, value chains, and business models, Tata Steel told the media.
Tata Iron and Steel Company Limited was founded on 26 August 1907. Among the first steel plants in Asia, the Jamshedpur Steel Works is the only steel facility in India to continuously produce steel at the same site for over 100 years and is the company's largest plant with a 10 mtpa operational capacity.
The World Economic Forum has noted that the global manufacturing community is lagging behind in its adoption of the 4th Industrial Revolution technologies. More than 70% of companies are still stuck in pilot purgatory, while only a select group of manufacturers are able to deploy advanced manufacturing at scale, generating new value and customer experiences within the factory or across value chains. To bridge this gap and accelerate a more comprehensive and inclusive adoption of advanced technologies in manufacturing, the World Economic Forum's Shaping the Future of Advanced Manufacturing and Production platform has set up the Global Lighthouse Network.
---
Also read: Renew Power listed in WEF's Global Lighthouse Network
Also read: Tata Steel Q3 operating profits highest ever
Opinion Poll
Question : As we enter FY 2021-22, a report estimates a 11% GDP growth. What is the most critical investment the construction and infrastructure sector needs to make this year?