Vision, innovation, reengineering at steel seminar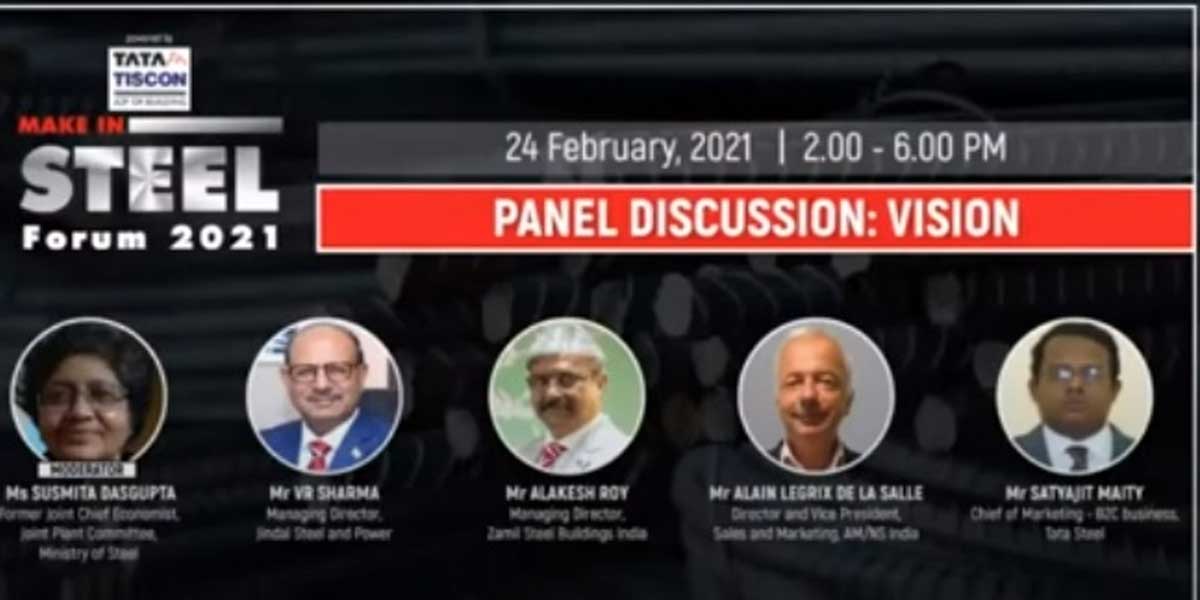 Vision, innovation, reengineering at steel seminar
Feb 25 2021,06:02 PM CW Staff
With domestic availability of iron ore and cost-effective labour, India has been a major player in global steel manufacturing. The country has overtaken to become the world's second largest steel producer. The Prime Minister has announced an investment of Rs 100 trillion into infrastructure over the next five years. This plan dovetails well with the National Steel Policy, 2017, which envisages 300 MTPA of production capacity by 2030-31. The current manufacturing capacity is around 112 million tonne.
Given the high degree of investments being made to improve our country's infrastructure, it is vital that the raw materials used in these projects, the manufacturing and construction processes deployed, do not compromise on standard quality protocols.
FIRST Construction Council virtually organised the "Make in Steel Forum 2021" on 24 February 2021. The conference was structured along the theme 'Steel sustainability & resilience for a post-Covid society', and included four sessions focusing on the government's vision, innovation in steel, growth in stainless steel, and re-engineering.
The panel discussions were further followed by the Make in Steel Awards 2021 that recognised and rewarded India's Fastest Growing Steel Companies. The winning companies were selected on the basis of their six year annual performance of growth in sales and PAT with higher weightage given to the most recent years.
For the full coverage of the discussions, click here.
Opinion Poll
Question : How can India stem inflationary trends likely from the currently all-time-high steel prices?