Defence ministry to acquire 11 airport surveillance radars from Mahindra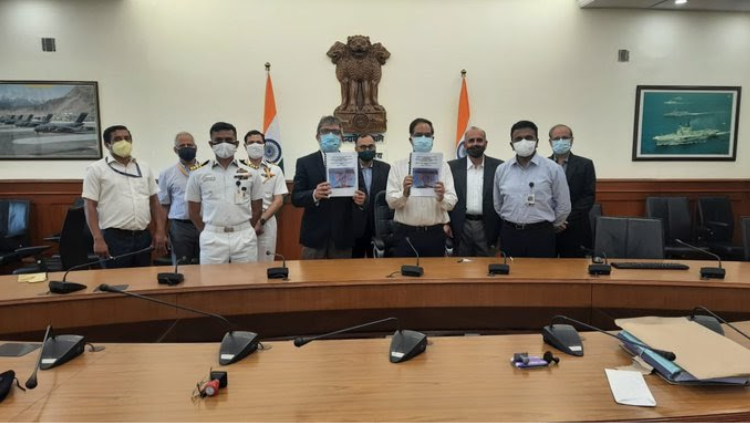 Defence ministry to acquire 11 airport surveillance radars from Mahindra
Jun 04 2021,06:06 PM CW Team
The Ministry of Defence has signed a contract with Mahindra Telephonics Integrated Systems Ltd, Mumbai, for the procurement of 11 Airport Surveillance Radars with Monopulse Secondary Surveillance Radar for the Indian Navy and Indian Coast Guard.
On Thursday, the contract was signed by senior officials from the Ministry of Defence and Mahindra Telephonics Integrated Systems.
Mahindra Telephonics will provide the airport surveillance radars at a cost of Rs 323.47 crore.
The Ministry of Defence told the media the procurement will be made under the 'Buy & Make' category for Rs. 323.47 crore. The installation of these radars will improve the Indian Navy's and Indian Coast Guard's flying operations' safety and efficiency by increasing air domain awareness around airfields.
In the 'Buy and Make' category of defence procurement, initial equipment purchases can be made from a foreign company, followed by indigenous production by an Indian company in a phased manner involving 'Transfer of Technology' of critical technologies according to "specified range, depth, and scope.
The signing of this contract between the Ministry of Defence and Mahindra Telephonics Integrated Systems Limited, according to the Ministry of Defence, is a step forward for the Central government in achieving the goals of the 'AtmaNirbhar Bharat Abhiyan' (self-reliant India campaign).
The signing of this contract represents a significant achievement for the government in terms of the 'Atmanirbhar Bharat Abhiyan' and the programme's goals. The Ministry of Defence said in an official release that this would allow for the absorption of technology, skill development, and indigenous manufacturing, resulting in increased employment opportunities.
---
Also read: Jodhpur Civil Airport: Indian Air Force trades land for expansion
Also read: Central Vista redevelopment: Govt to develop defence enclave
Opinion Poll
Question : How can India stem inflationary trends likely from the currently all-time-high steel prices?