Fully renovated Gandhi Setu to be inaugurated on June 7 in Patna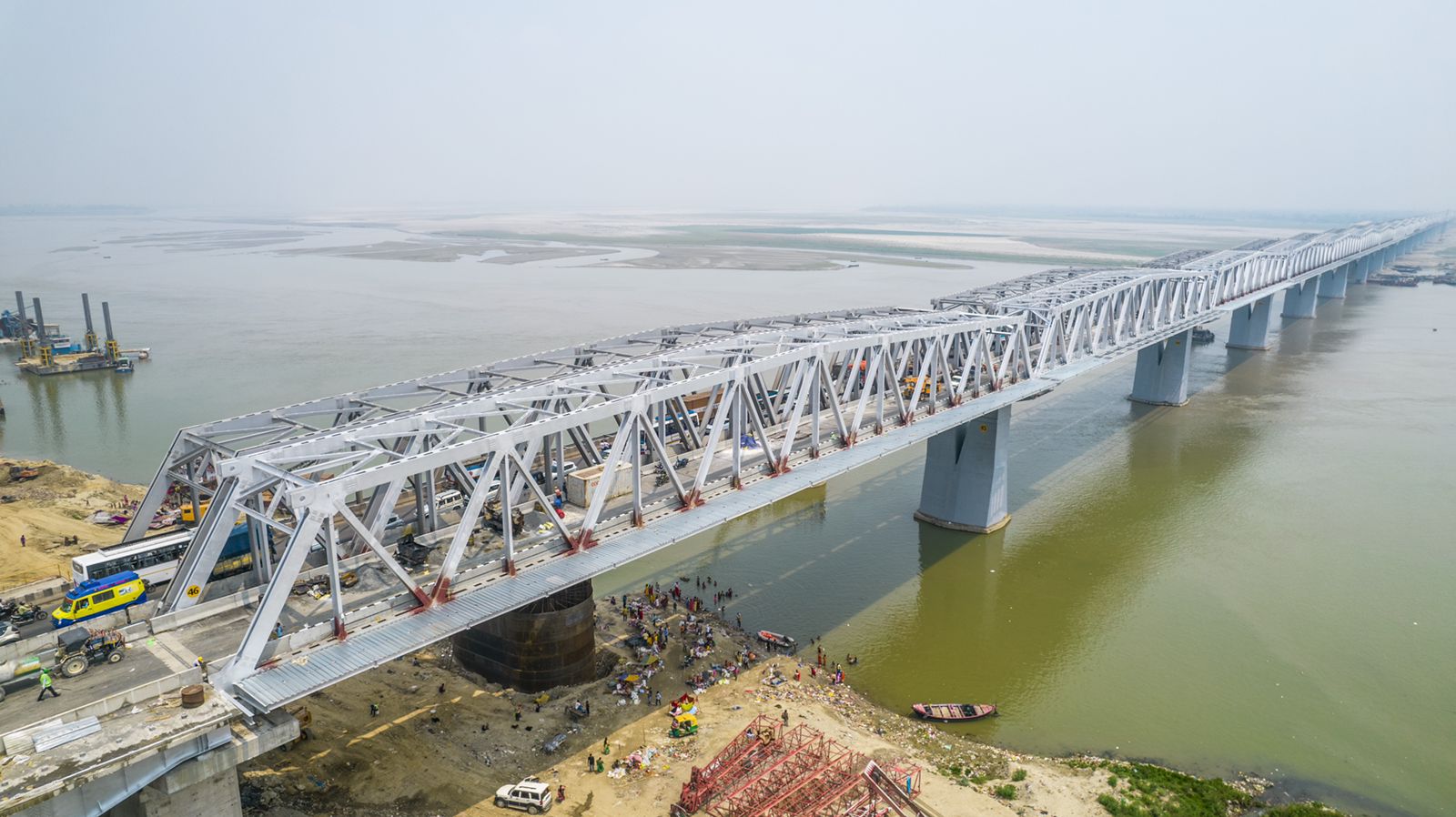 Fully renovated Gandhi Setu to be inaugurated on June 7 in Patna
06 Jun 2022 CW Team
The Mahatma Gandhi Setu in Patna is set to be operational as the eastern flank of the bridge will be inaugurated on 7th June. The 5.6 km bridge will be India's longest steel bridge once inaugurated.
The MG Setu is the first balanced cantilever bridge in India, which has been dismantled and converted into a simply supported bridge. The bridge includes the existing concrete substructure, and the superstructure has been replaced by a steel deck superstructure.
Project manager at Afcons, SK Misra, said that the waiting period was 3-4 hours due to traffic jams and the poor condition infrastructure of the bridge. But now the traffic can be cleared in 15-20 minutes. Over a lakh passenger vehicles travel through this bridge every day. The bridge is vital for the socio-economic development of Patna as it connects the north and south Bihar.
Misra said that the downstream lane or the eastern flank was completed in 18 months, and various factors helped speed up the construction works. The fabrication of trusses for the downstream was completed beforehand. The erection of the steel superstructure was completed in 13 months. An additional 50 pier caps were modified and cast in 11 months, and dismantling activities completed in 8 months. He said that the biggest concern in the project was the running traffic on the adjacent bridge. The work also includes handling a vast volume of dismantling works, with environment-friendly disposal of waste material to ensure no debris from the bridge demolition gets deposited into the river. About 66,360 metric tonnes (mt) of steel are used in the entire bridge superstructure. Misra said that the steelworks were a massive part of the work in the project. The procurement and fabrication works were carried out through suppliers and workshops across India.
Misra said that the construction risk was high. During monsoon, the construction was elevated to 7 m of water level rise and high currents in the river zone. Flooding and shoal formation due to siltation in dry seasons restricted barge movements. Road Division, Construction Department (RCD) Minister Nitin Nabin and Additional Chief Secretary (ACS), Pratyay Amrit, carried out a final review of the eastern flank before opening for traffic. It would considerably reduce traffic congestion on the bridge and its approach road on Patna and Hajipur sides. The 39-year old bridge has been reconstructed by the Ministry of Road Transport and Highways at Rs 1,742 crore under the Prime Minister's package to Bihar.