Navi Mumbai Airports to get operational by next year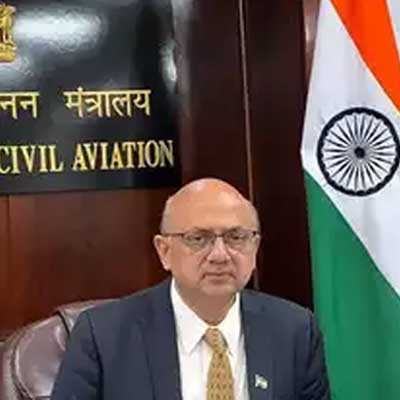 Navi Mumbai Airports to get operational by next year
23 Mar 2023 CW Team
The development of the Noida International Airport and Navi Mumbai Airport is on schedule, according to Rajiv Bansal, Secretary of the Ministry of Civil Aviation, and both are anticipated to open by the end of the current year.
Bansal stated at the CAPA India Aviation Summit that the combined capacity of six metro airports is 500 million.
The six largest metro airports in India, including those in Delhi, Mumbai, Bangalore, Chennai, and Hyderabad, can currently handle 320 million passengers, according to Bansal.
The extension of Delhi's terminal one (T1) would be finished by August or September of this year, according to the civil aviation secretary.
The three terminals at Delhi Airport should be able to handle 100 million passengers annually, Bansal said, adding that he hopes terminal 1 would be enlarged.
According to him, the fourth runway would become operational in August, increasing aviation traffic movements accordingly. According to him, considering that there are 30 million Indians living abroad, the privatisation of Air India creates a fair playing field for other airlines and offers great potential for the expansion of global connections.
India is permitting FATA (Foreign Aircrew Temporary Authorization) pilots to fly 777s since there is a demand but a shortage of qualified pilots, the official added.
Building infrastructure of the highest calibre will be a problem given the enormous demand for both domestic and international travel, he continued.
He added that there is currently a need in India for 19-seater aircraft to connect Tier 3 and Tier 4 towns. He praised the UDAN programme and said it was unmatched.
He added that the investment plans of Air India Engineering Services Ltd. (AIESL) are already far forward.
Opinion Poll
Question : What are you most interested in Construction Technology?