Phase II Of Chennai Metro to be completed in 6 years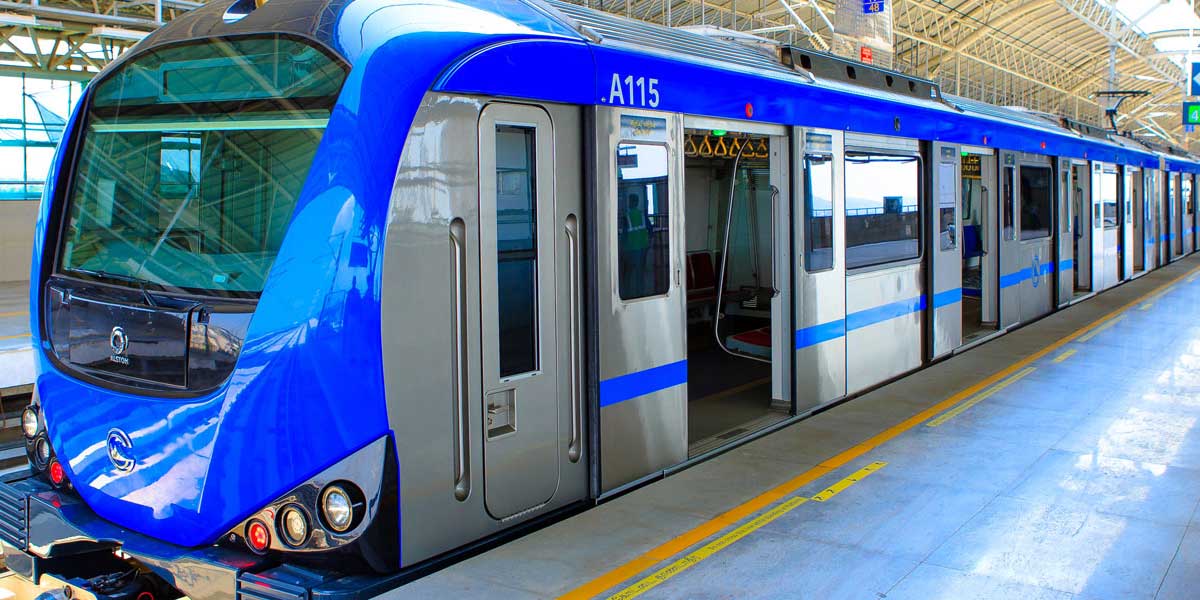 Phase II Of Chennai Metro to be completed in 6 years
30 Nov 2020 CW Staff
Chennai Metro Rail Ltd (CMRL) aims to complete phase II of the metro rail project in six years, equipped with detailed design and lessons from past experiences.
With three corridors, SIPCOT-Madhavaram, Madhavaram-Sholinganallur, and Light House-Poonamallee, Phase II will stretch 118.9 km from the northernmost tip to the southernmost tip of the city of Chennai.
The extensive design component and land acquisition, according to CMRL officials, are the prime reasons for the delay. The design lists more refined information about how to construct a station, tunnel or viaduct. In the case of phase II, however, almost 90% of the detailed design has already been completed. A large portion of the land was bought, and officials said the task of obtaining the remaining portions is ongoing.
An official said the contractor had to design and develop the stations in Phase I, which resulted in a slowdown. Furthermore, in some areas, land acquisition was not easy. Thus, ahead of construction, they agreed to start with the detailed design and gave those firms contracts. Contractors have now done much of the work, and the remaining designs will be available soon. The official added that those designs would be handed over to the contractors so they can commence work immediately.
Another official said the Phase II project could face other challenges that would require good planning and execution. Underground stations have to be installed in congested areas, such as Purasawalkam, Perambur and Royapettah, in the Madhavaram-SIPCOT stretch, without impacting surrounding buildings.
The official said that diligent traffic preparation needs to be there so that passengers do not have to waste fuel and lose time. The moving of utility lines needs to be achieved in coordination with other departments. Even if one of them is not performed correctly, it will cause chaos, significantly hamper the execution, and make commuters' lives challenging. They should make sure the contractors adhere to deadlines of metro construction.
CMRL has floated civil work tenders with aims to issue contracts and construction is expected to begin next year.