Tenders invited for Rs 56.88 bn airport corridor by Hyderabad Metro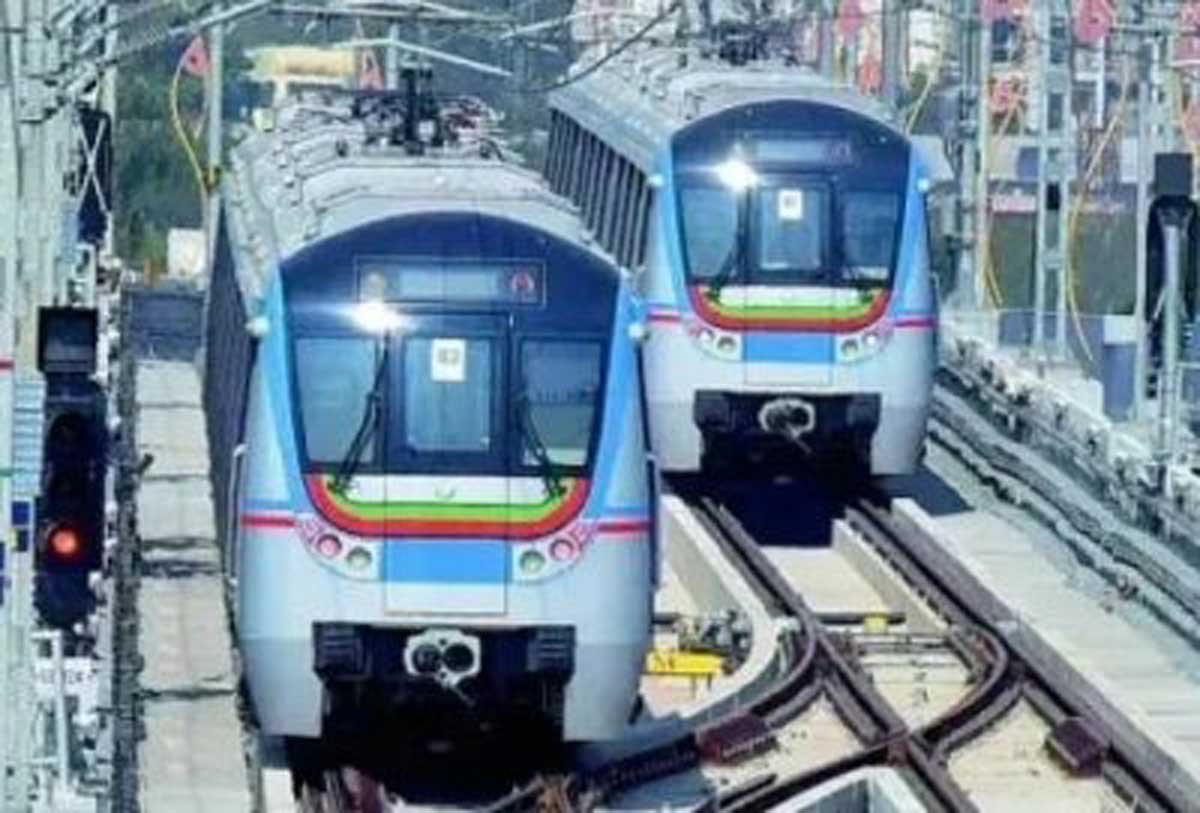 Tenders invited for Rs 56.88 bn airport corridor by Hyderabad Metro
19 May 2023 CW Team
Hyderabad Airport Metro Limited (HAML) has taken a significant step forward in the development of the Hyderabad Airport Express Metro Line by inviting global tenders for the Engineering, Procurement, and Construction (EPC) of the project. The estimated contract value for this ambitious venture is set at Rs 56.88 billion. HAML has initiated the tender process through International Competitive Bidding (ICB), focusing on the construction of the express metro line that will connect Mindspace Junction to Rajiv Gandhi International Airport (RGI). The project aims to be completed within 36 months.
According to the official notice on HMRL's website, the tender encompasses various essential components, including the construction of a 31 km metro line, elevated viaduct, nine stations, track works, rolling stock supply and commissioning, traction and power supply, signalling and telecommunication systems, and automatic fare collection (AFC) gates, among others. Interested parties can access the bidding documents between May 17 and May 29, with a submission deadline set for July 5 at 3 pm.
NVS Subba Reddy, the Managing Director of Hyderabad Metro Rail Limited (HMRL), mentioned in a press release that an updated survey has revealed plans for an underground metro station located adjacent to the airport terminal. The proposed corridor will cover a total distance of 31 km, with an elevated portion spanning 29.3 km and an underground segment of 1.7 km, connecting the Raidurg metro station and the Airport terminal station.
The Airport Metro Line will traverse through prominent locations, including Biodiversity Junction, Nanakramguda, Narsingi, Manchirevula, TS Police Academy, Rajendranagar, Shamshabad, Airport Cargo station, and RGIA Terminal. Commuters eagerly await the completion of this corridor as it is expected to substantially reduce travel time between the city and the airport, potentially cutting it by up to 50%. Moreover, the project aims to provide a cost-effective transportation option for the public.
Opinion Poll
Question : What are you most interested in Construction Technology?