National highways: Andhra Pradesh to upgrade 10 highways into NHs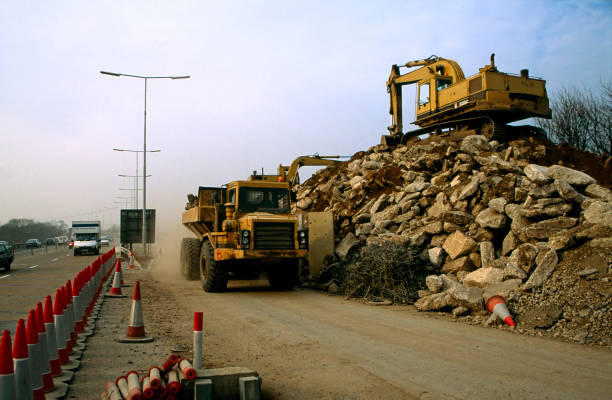 National highways: Andhra Pradesh to upgrade 10 highways into NHs
Apr 08 2021,04:04 PM Editorial Team
The government is set to convert 10 major state highways in Andhra Pradesh into national highways at a cost of Rs 8,000 crore.
Considering the Andhra Pradesh government's requests, the Ministry of Road Transport and Highways (MoRTH) got the surveys conducted and gave the green signal for upgradation.
The majority of the proposed national highways would be converted into six lanes from the existing four and two lanes.
The government directed the National Highways Authority of India (NHAI) to get the detailed project reports (DPRs) ready for taking up modernisation works. The Centre had already issued gazette notification by recognising seven state highways as national highways and had given them new National Highway (NH) numbers.
Conversion of the highway stretch between Nagar Kurnool in Telangana and Nandyal in AP will be a boost for the Rayalaseema region. The government had named it NH-167K and proposed to take up the development of a six-lane highway from Nagar Kurnool, Kollapur, Ramapur, Mandugula, Sivapuram, Karivena and Nandyal.
A major bridge over river Krishna (Somasila-Siddeswaram) would also be part of the project, which connects several flood hit-areas in Kurnool with plain areas. The bridge would also provide access to several places in Kurnool district and neighbouring villages in Telangana.
The 110 km highway is expected to reduce the distance between Tirupati and Hyderabad by 80 km. While the 90 km stretch is part of Telangana, the remaining 30 km stretch is located in Andhra Pradesh.
---
Also read: Bharatmala: Adani Transport bags NHAI Telangana project on HAM
Also read: Rural road connectivity gets Rs.64 bn in Andhra Pradesh
Also read: Cabinet approves upgradation of NHs covering total length of over 780 km
Opinion Poll
Question : How can India stem inflationary trends likely from the currently all-time-high steel prices?