NRIDA to offer smart solutions to improve rural road network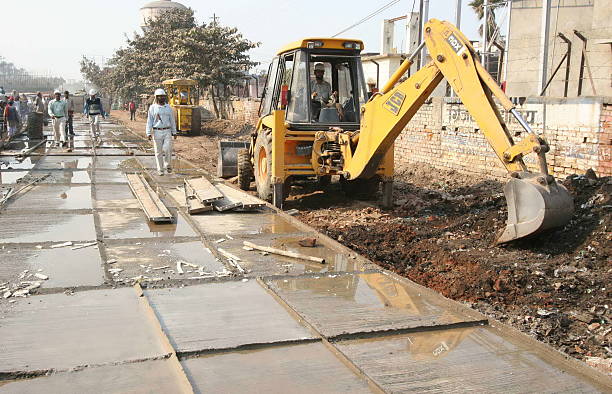 NRIDA to offer smart solutions to improve rural road network
17 Sep 2021 CW Team
The National Rural Infrastructure Development Agency (NRIDA) will implement smart solutions backed by digital innovations to modernize the existing mechanism and improve the service capacity of Pradhan Mantri Gram Sadak Yojana (PMGSY).
In the third phase of PMGSY, it will expand the rural road network of India by 125,000 km with an expense of Rs 80,250 crore by 2025.
The third phase of PMGSY has pushed the NRIDA to enhance the modernised performance monitoring systems, which manages and monitors the program.
Under the Ministry of Rural Development, NRIDA will physically and financially manage the projects to explore smart solutions for improving the service delivery capacity of PMGSY.
The solutions will provide smart payments and architectures based on microservices under the current monitoring and management mechanism. It will help to improve the pace of construction, avoid cost overruns, prevent delays, prevent under-utilization of funds, and strengthen the accountability of the officials.
In the signing-off ceremony, Secretary of the Ministry of Rural Development, Ashish Kumar Goel and Director in-General of NRIDA, president of the ceremony.
Other officials from the Ministry of Rural Development and MicroSave Consulting (MSC) were also present at the ceremony.
NRIDA and MSC have signed a statement of intent to explore potential pilots for smart payment solutions.
The initiative is a part of the integrated efforts of the Ministry of Rural Development to improve the performance of the government programs. It also sought to address the capacity of construction and management on a local level through IT solutions. The project intends to enhance transparency through the system. It will allow decision-makers to observe the data better from the sites, trace fundings, and monitor the program.
PMGSY was launched in the year 2000 by the Indian government to improve the rural road network across India. NRIDA operates under the Ministry of Rural Development and manages the central schemes. The third phase development of PMGSY will have consolidation through routes and rural links, connecting the habitations to markets, schools, and hospitals.
NRIDA will get help from the online management, monitoring and accounting system (OMMAS) of PMGSY to look into the nationwide implementation of the program. The functionalities of OMMAS will need to be upgraded to balance with the advancement in digital technologies. The potential solutions will supplement and enhance the existing OMMAS.
---
Also read: UP Govt to develop around 13,000 km rural road network
Also read: ADB nods $300 mn additional loan for Maharashtra's rural roads