Highways managed by L&T, IRB Infra top NHAI rankings list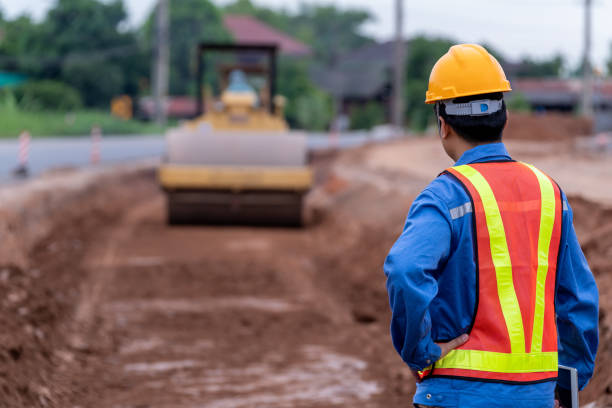 Highways managed by L&T, IRB Infra top NHAI rankings list
The highway stretches managed Larsen and Toubro (Simga to Sargon), and IRB Infrastructure (Ahmedabad to Vadodara, Goa to Kundapur) topped the national highways rankings that were released for the first time.
Rankings have been compiled based on 40 parameters, including time taken at the toll plaza, operations speed, quality of signages, accidents per km per year, among others.
Here's the list of the top-ranked 10 highway projects.
The National Highways Authority of India (NHAI) will make this a bi-annual feature for evaluating the quality of roads, prompting competition among road developers.
The Ministry of Road Transport and National Highways (MoRTH) also launched an online system to track the waiting time at various toll plazas.
NHAI told the media that the study for this evaluation was done on the various highway stretches under a toll plaza. He added that the rating procedure was circulated among different project units of national highways, and feedback was taken from them before arriving at the final rank.
In the first phase, 18,668 km of highway stretches covering 343 toll plazas were rated and ranked.
---
4th Indian Cement Review Conference 2021
17-18 March
---
The road transport ministry said that 33 km of highways per day have been constructed this financial year so far.
Almost 93% of toll charges are being collected electronically through FASTags now, reflecting a sharp increase from the 80% levels in the last 15 days. From February 15/16 onwards, NHAI mandated all toll collections electronically through FASTags.
On February 28, almost Rs 108 crore was collected as toll charges, up from Rs 82 crore on February 15, said NHAI. This is despite Covid-19 and 68 toll plazas in Haryana and Punjab not collecting tolls.
With the NHAI failing to give official approval for the execution of projects, contractors or construction companies have exited highway projects. Last year, the joint venture of IRB Infrastructure and Modern Road Makers exited the Puducherry to Poondiyankuppa and the Poondiyankuppam to Sattanathapuram road projects due to NHAI not getting the required land on time.
---
Also read: IRB Infra receives LoA for Gandeva-Ena Section HAM project of Vadodara-Mumbai eight lanes expressway with a bid cost of Rs 17.55 billion
Also read: Govt taking steps to revamp NHAI: Nitin Gadkari
Opinion Poll
Question : As we enter FY 2021-22, a report estimates a 11% GDP growth. What is the most critical investment the construction and infrastructure sector needs to make this year?