IIT Madras to work on road transportation systems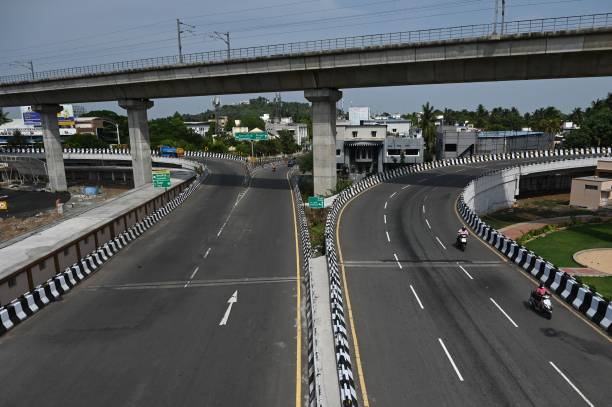 IIT Madras to work on road transportation systems
19 Aug 2021 CW Team
The Indian Institute of Technology, Madras, will work with the Ministry of Road Transport of India. IIT Madras will collaborate with the Ministry of Road Transport and Highways on Intelligent Transportation Systems and Pavement Engineering. IIT Madras will establish a MoRTH Chair that will focus on teaching, training, and research and development in traffic and highway engineering. As the Strategic Advisor, the Chair Professor will take the lead.
On 17 August 2021, a virtual Memorandum of Understanding (MoU), was signed to establish this Chair Professor Mahesh Panchagnula, Dean, and Prof Bhaskar Ramamurthi, Director, IIT Madras, both signed it. Prof Manu Santhanam, Head, Department of Civil Engineering, IIT Madras, Mr Giridhar Aramane, Secretary, Ministry of Road Transport and Highways, and Mr Indresh Pandey, Director General, Road Development, were also present.
Mr Giridhar Aramane, who spoke at the occasion, suggested that IIT Madras focus on developing less polluting pavement engineering solutions as well as intelligent transportation systems. This Chair Professorship, as well as the full programme, can be devoted to vital and forward-thinking research and development.
Further, Prof Bhaskar Ramamurthi said that the endorsement will help to provide an impetus towards application-based research.
IIT Madras will allow MoRTH Officers with the requisite qualifications to supervise student projects for M.Tech, MS, and Ph.D. degrees. Prof Manu Santhanam stated that the Chair professorship will assist the institute in implementing research as well as the nation's infrastructure development.
In addition, the Chair Professor will be involved in Pavement Engineering research and development with new materials. It calls for the use of environmentally friendly roadway pavement materials. The Chair Professor will also assist in the promotion of IIT Madras-government engagement.
---
Also read: IIT Mandi develops smart road monitoring systems
You have 2 FREE Article(s) left
Access Unlimited Content with

Subscription