KSRTC to introduce 1,044 AI-based buses to avoid crashes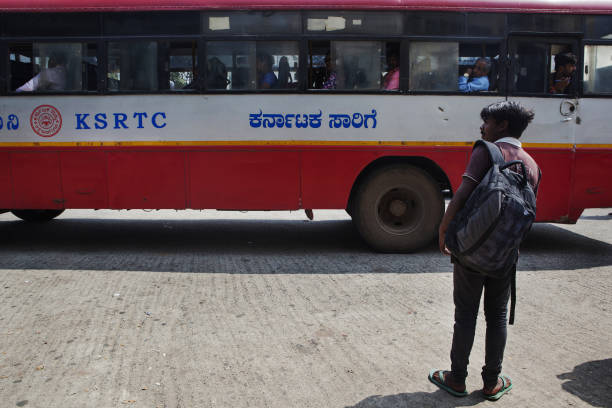 KSRTC to introduce 1,044 AI-based buses to avoid crashes
12 Jun 2021 CW Team
The Karnataka State Road Transport Corporation (KSRTC) intends to use Artificial Intelligence (AI)-based technology to reduce accidents and safeguard passengers and bus crews.
Tenders for the installation of an AI-powered Collision Warning System (CWS) and Driver Drowsiness System (DDS) in 1,044 buses was recently released by the corporation.
Forward Looking Collision Warning (FLCW), Lane Departure Warning (LDW), and Virtual Bumper are among the features that CWS will offer, along with alerts. By the end of the month, the tender should be completed.
There are 400 non-AC night buses among the 1,044 buses, and the rest are premium AC buses.
The FLCW system will detect an impending collision and notify the driver that he has entered the unsafe distance zone, according to KSRTC officials.
Vehicle detection will be provided by AI-based camera sensors with a range of at least 150 m at any speed, allowing the driver to be effectively warned.
It will issue a warning based on a calculation of the Time-To-Collision (TTC) with the vehicle ahead, which will include two-three wheelers, pedestrians, and cyclists.
At a TTC of up to 2.5 to 3 seconds, the alarm will be triggered. It will also be capable of operating at speeds of up to 120 kmph.
The system will issue an audible and visual warning when the vehicle accidentally leaves the driving lane or when the lane dividers are unavailable.
In extremely low-speed situations, such as traffic lights, jams, and parking scenarios, VB generates an alert prior to a possible collision with the vehicle in front.
The distance sensitivity level of VB can be adjusted between 1 to 4 m, as well as when the vehicle speed is less than 5 kmph.
DDS will ensure that its drivers do not fall asleep at the wheel. It will track the driver's eye movements and sound an alarm if he appears to be sleeping.
The AI-based CCTV system will continue to monitor the driver's facial expressions. If the driver ignores the alert, a message will be sent to the KSRTC central control room, which will be beneficial for night services.
---
Also read: Smart traffic system project in Meerut finally takes off
Also read: Smart roads in Cochin to be developed despite Covid-19