Parliament panel asks MoRTH to simplify land acquisition process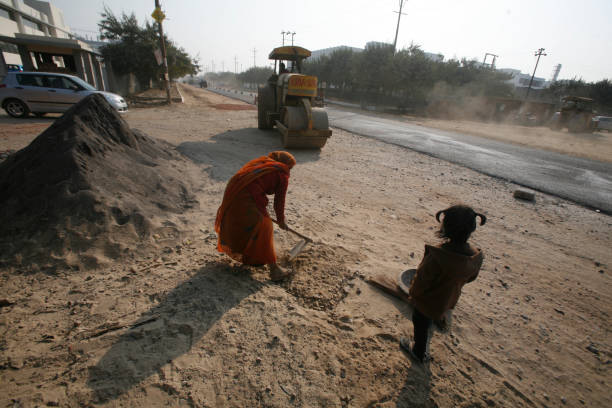 Parliament panel asks MoRTH to simplify land acquisition process
29 Jul 2021 CW Team
Land acquisition is the point of core delays in road tasks, and the Parliament's Standing Committee on Transport, Tourism, and Tradition has requested the Ministry of Transport to evaluate and simplify the process of land acquisition regularly.
The committee also requested the ministry to include appropriate amendments to simplify the land acquisition and to resolve the assorted constraints in the land acquisition.
According to a report headed by BJP Member of Parliament TG Venkatesh, the alignment for any given mission needs to be finalised individually after taking inputs from the stakeholders and native populations. It also said that all tasks should take into account long-run site visitors projections and environmental issues.
It said that the current Land Worth Seize Mechanism can help the ministry to manage large road mission prices from land acquisition prices over many years. It also said that the ministry could consider making the upfront contribution of the state government's versatile and fix it on the idea of the monetary means of the state authorities.
A mechanism for upfront payment to the land-owner can work as a guaranteed payment for long-term finance through the land value by the State government. The committee cited that it will reduce land acquisition litigation, which causes both cost and time overrun.
The committee asked the ministry to undertake a holistic review for detailed project reports (DPR) preparation for road projects. It recommends getting a central database for different road projects by concessionaires or contractors, which can be used to determine the quality of work by the contractors.
The committee also asks the ministry to award the road projects to the lowest bidder. It believes that there should be other factors to be considered for awarding the project to the contractor besides this. And a qualitative approach should be formulated for giving the projects.
The committee recommends taking up Central Vigilance Commission (CVC) modification of the CVC guidelines for suitably awarding the projects to permit a qualitative approach in awarding the project.
---
Also read: Cost of land near highways to increase 60-80% in short term: JLL
You have 2 FREE Article(s) left
Access Unlimited Content with

Subscription