Purvanchal Expressway: Linking Eastern UP to the rest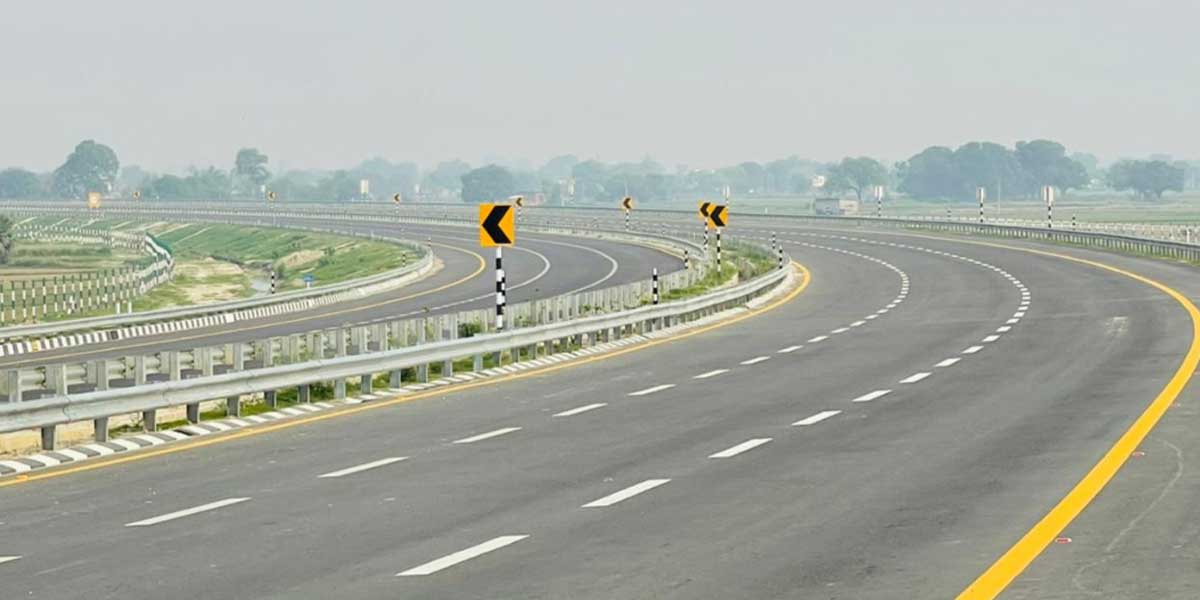 Purvanchal Expressway: Linking Eastern UP to the rest
14 Jul 2021 CW Team
The Uttar Pradesh Expressways Industrial Development Authority (UPEIDA) is developing Purvanchal Expressway, which will connect Lucknow with Haidariya (Dist Ghazipur) via Azamgarh.
Transportation of goods from the eastern parts of the state, with a predominantly agrarian economy, to larger markets is not only a time-taking and expensive affair at present but also results in large-scale wastage, especially of products like vegetables which have a shorter shelf life. The Purvanchal Expressway would facilitate the development of the region by reducing the travel time between Lucknow and Ghazipur by half. It takes seven hours to cover the distance between Ghazipur and Lucknow at present, while it takes 14 hours to reach Delhi from Ghazipur.
Once completed, the project will serve as an industrial corridor, allowing the products of manufacturing units, development centres and the agricultural economy of these areas to be transported seamlessly to the state capital and the national capital. It will also act as a catalyst for setting up of handloom units, food processing units, storage plants, mandis and milk-based industries.
This expressway will connect the eastern region of the State (Purvanchal) to the east and west borders of the State and with National Capital. Through Agra-Lucknow & Yamuna Expressway and a link road will connect the expressway further to Varanasi.
As a result of improved connectivity and economic development along the route, the Eastern regions are anticipated to see an increase in interest from potential homebuyers. The linking of the expressway to the Agra-Lucknow Expressway will not only provide impetus to residential real estate development but might also augment the property prices in the years to come.
Sultanpur Road in Lucknow will greatly benefit from the building of the expressway.
In this area, there are plenty of agricultural land parcels and residential plots ranging in size from 500 to 5,000 square feet. The current land costs in this area range from Rs 600 to Rs 1,000 per square foot. Prices are projected to rise between Rs 2,000 and Rs 3,000 per sq ft following the completion of the expressway. In addition to Sultanpur Road, the Purvanchal Expressway will also benefit Lucknow's Faizabad Road.
Details of the Expressway
The Uttar Pradesh Expressways Industrial Development Authority (UPEIDA) is building Purvanchal Expressway with a total distance of 340.824 km. It will have six lanes which can be expanded to eight lanes in future. The project is being implemented on Engineering, Procurement and Construction (EPC) Mode.
The expressway is being made at a cost of Rs. 22,495 crore which includes the cost of land.
Starting from Chandsarai village in Lucknow district it will culminate at Ghazipur's Hyderia village, which is 18 km from the UP-Bihar border. It will cover several districts such as Lucknow, Barabanki, Amethi, Sultanpur, Ayodhya, Ambedkarnagar, Azamgarh, Mau and Ghazipur.
The expressway consists of 18 Flyovers, 7 Railway-over-bridges (ROB), 7 major bridges, 118 minor bridges, 6 Toll Plazas and 271 underpasses. A 3.2 km airstrip is also being built at Sultanpur on the Purvanchal Expressway for enabling emergency landing of aircraft.
Its foundation stone was laid by Prime Minister Narendra Modi in July 2018, and construction work started in October 2018.
While the project was to be completed in 36 months, with October 2021 being the deadline, the expressway is almost 95% complete and the main carriageway is likely to be open for trial runs in July-end. And it will be functional by August 2021.
Though Covid-19 and the resultant exodus of labour saw the pace of construction getting impacted slightly, the project has still managed to adhere to the original schedule.
Contractors Involved
The construction work of 340.8 km long Purvanchal Expressway is divided into 8 packages, which were awarded to 5 different contractors.
Package 1&2 is bagged by Gayatri Projects. Package 3 is bagged by Apco Infratech. Package 4&7 is awarded to GR Infraprojects.Package 5&6 is bagged by PNC Infratech. Package 8 is bagged by Oriental Structural Engineering. The design work is done by Egis India Consulting Engineers (Package 1 to 4) and Ayesa India (Package 5 to 8).
Project Details
Total Estimated Cost: Rs. 22, 4945 crore
Total Project Length: 340.824 km
Width: 120 m
Material: Concrete & Steel
Lanes: 6
Status: Under Construction
Owner: Uttar Pradesh Expressways Industrial Development Authority (UPEIDA)
Project Model: EPC (Engineering, Procurement and Construction)
General Consultant: PNC Infratech, Gayatri Projects, GR Infra, Oriental Structural Engineering and Apco Infratech