Travel quicker with Bengaluru- Chennai Expressway: Greenfield Expressway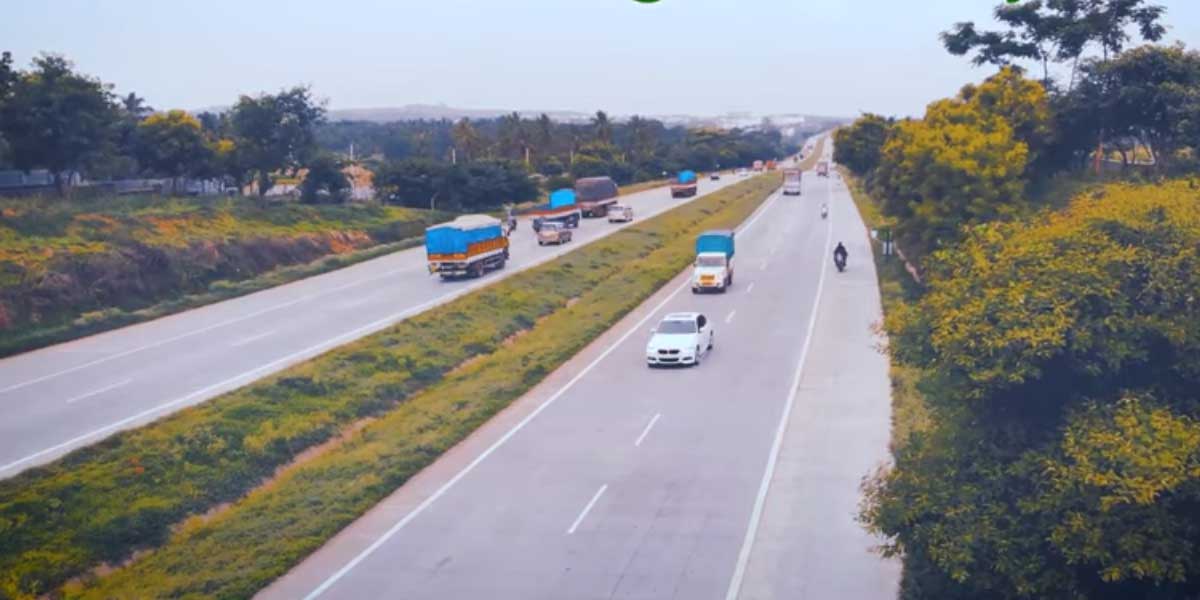 Travel quicker with Bengaluru- Chennai Expressway: Greenfield Expressway
24 Nov 2021 CW Team
Bengaluru- Chennai expressway aims to connect two capitals within a short period. It is one of the projects by Central Government, planning to build 12 world-class expressways. The expressway is a part of Greenfield Alignment and is being executed by Public-Private Partnership (PPP). It is developed under the Bharatmala Pariyojana program and is owned by the National Highway Authority of India (NHAI).
Initially there were two roads connecting Bengaluru and Chennai- one via Hosakote at a distance of 335km and another via Electronic City of 372km. The Greenfield expressway is built between these two roads at a stretch of 262km. It is a 6 lane road encompassing a closed tunnel system with an access-controlled expressway. Usually, the Bengaluru- Chennai route witnessed 9500 vehicles every day, so the Greenfield project is believed to reduce traffic to a great extent. 
With a budget of 17,900 crores, Bengaluru- Chennai Expressway is a route aligned to connect Hoskote in Karnataka to Sriperumbudur in Chennai. The land acquisition required for this is 2650 hectares. The corridor will reduce the travel time from 6-7 hours to only 4 hours. The permissible speed limit on this road is 120km/hour, which will cut down a distance of 80km between both cities.
The Greenfield Expressway will pass through three states, starting from Hosakote and passing through Malur in Karnataka, further to V Kota and Palamaner in Andhra Pradesh, and finally to Gudiyatam, Arakkonam, and Sriperumbudur in Tamil Nadu. It covers a total distance of 75.64km in Karnataka, 88.30 km in Andhra Pradesh, and 98.32km in Tamil Nadu. The route also passes through three districts of Tamil Nady, namely Tiruvallur, Kancheepuram, and Vellore. The corridor tends to transit through several irrigation wells, canals, and other water bodies. It is executed into 5 phases, where it is segregated as per the location:
Phase I: Bengaluru to Kolar
Phase II: Kolar to Palamaner
Phase III: Palamaner to Chitoor
Phase IV: Chitoor to Kancheepuram
Phase V: Kancheepuram to Sriperumbudur
The project drives using Hybrid Annuity Model for its function, and the estimated preconstruction expenses in 2018 were around 1,370 crores. The design of the corridor is carried out meticulously considering various aspects. The right of way will spread up to 90m wide with the proposed carriageway of dimension 2 X 7.5m. The corridor comprises 162 bridges, 143 culverts, and 17 flyovers along with 4 railway crossings.
Apart from curtailing traffic and reducing the travel time, this project harbors some other features as well. As part of the fine amenities, the project includes; traffic safety devices, enhanced signage, with a superior traffic management system. It will also have an underpass designed specifically for vehicles, pedestrians, and cattle. Greenfield Expressway will promote a mega industrial zone between these two cities. As per the plan, this will have a Chennai- Bengaluru Industrial Corridor (CBIC), which aims to stand as a sustainable manufacturing hub. It will bring up to 22million jobs in the next 20 years.
Slashing the conventional tedious route will avail a tranquil experience. Bengaluru- Chennai Expressway will be a turning point of the region with its progressive development; hence the country is on its way to another achievement!