World Bank, Indian govt sign $500 mn safe highways pact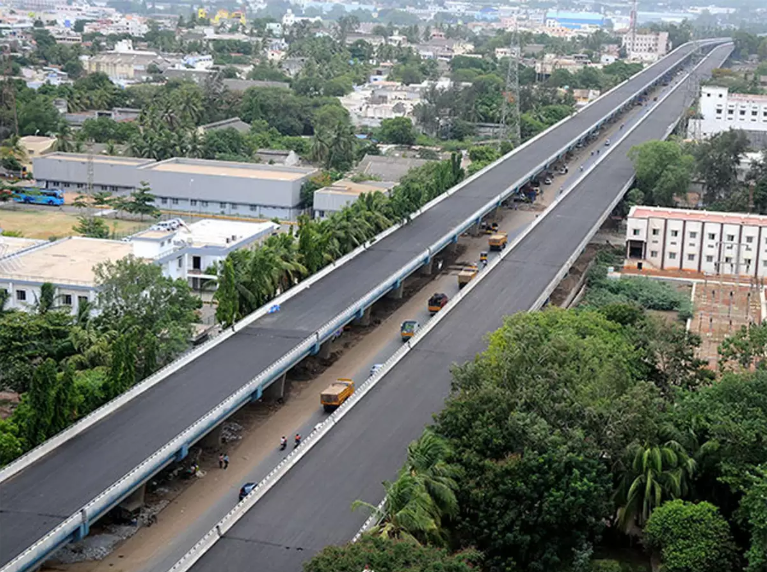 World Bank, Indian govt sign $500 mn safe highways pact
The World Bank and the Government of India inked a pact for a $500 million project to construct safe and green national highway corridors, as confirmed by the Ministry of Road Transport and Highways (MoRTH). The safe highways would be developed in Rajasthan, Himachal Pradesh, Uttar Pradesh and Andhra Pradesh.
This project will improve the capacity of MoRTH in mainstreaming safety and well as green technologies. A disaster risk assessment of 500 km of the network will be undertaken as part of the project. Several sections of the highway have weaker drainage systems and black spots that are prone to accidents. The project will strengthen these structures while constructing new pavements, drainage systems and improve junctions. Thus, making the infrastructure climate-resilient.
The Green National Highways Corridors Project will support MoRTH to construct 783 km of highways across various geographies. They intend to integrate safe and green technology designs like local and marginal materials, bioengineering solutions and industrial byproducts.
The stretches in Uttar Pradesh, Andhra Pradesh, Rajasthan and Himachal Pradesh would enhance the connectivity while promoting economic development.
The objective of this project is to offer seamless connectivity while reducing the cost of logistics.
The project will help understand the freight volume and the movement patterns on national highway networks and can help in identifying constraints and offer innovative logistics solutions.

The government hopes that safe highways would aid the transport sector to offer better employment opportunities to women. This project will help the ministry carry in-depth analysis of gender-related issues, especially in the transport sector. This would create jobs for women by training women-led micro-enterprises to implement green technologies.
World Bank Director of India Junaid Ahmad mentioned that connectivity for economic growth and sustainable development are essential factors for a country's development. This project will bring these two factors to support India's growth strategy. The project will offer efficient transportation for road users in these states by connecting people with market and services while promoting the efficient use of construction materials.
The national highways include 40% of road traffic in India. The loan from IBRD has a maturity of 18.5 years with a grace period of five years.
Opinion Poll
Question : As we enter FY 2021-22, a report estimates a 11% GDP growth. What is the most critical investment the construction and infrastructure sector needs to make this year?