Yearly average construction of highways in last seven years at 9,000 km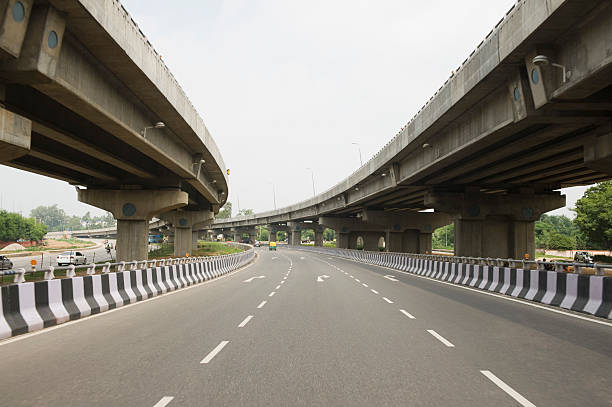 Yearly average construction of highways in last seven years at 9,000 km
28 Jul 2021 CW Team
The Ministry of Road transport and Highways (MoRTH) told the Lok Sabha last week that in the last seven years, the annual average construction of national highways (NHs) was 9,000 km, with contracts for the widening and construction of 10,781 km of NHs being awarded on average.
The allocation has increased 448% since 2014-15, from Rs 24,700 crore to Rs 1.17 lakh crore in 2021-22.
It said 41 projects worth Rs 26,500 crore have been delayed due to a variety of factors, including land shortages and contractor financial difficulties. The data also shows that after a brief pause in 2019-20, the highways ministry resumed notifying NHs.
In fact, in the last ten years, the number of NHs declared has been at its lowest, with only 495 km of state roads converted to NHs in 2019-20. However, it will increase to 5,381 km in 2020-21.
The conversion of state roads to NHs has long been regarded as a political coup by both the federal government and the states. In 2016-17, a total of 13,085 km of state roads were designated as NHs, with another 12,503 km added to the network in 2017-18, according to data accessed since 2011-12. In the following two years, this decreased to 6,174 km and 495 km, respectively.
National highways are the country's main thoroughfares for interstate passenger and freight transportation. They run the length and breadth of the country, state capitals and connecting national rail junctions, major ports and border roads and international highways. The country's total length of NH (including expressways) is currently 1,32,499 km.
---
Also read: NHAI develops 4,788 km highways in FY21 at Rs 1.7 lakh cr
Also read: Around 2,285 km of highway completed in Q1 FY22: Nitin Gadkari
You have 2 FREE Article(s) left
Access Unlimited Content with

Subscription