Bullet train project's LiDAR-based survey underway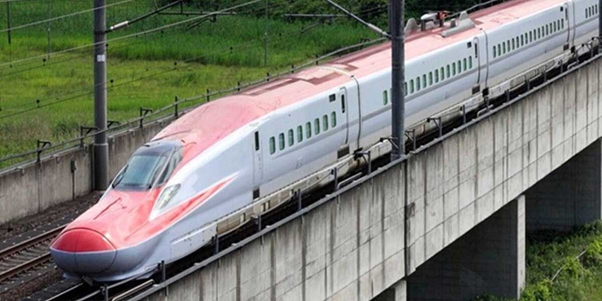 Bullet train project's LiDAR-based survey underway
Survey work for the proposed Delhi-Varanasi High Speed Rail (DVHSR) corridor, about 800 km long, gained momentum.
The Light Detection and Ranging Survey (LiDAR) (aerial ground) survey the for Delhi-Varanasi High Speed Rail Corridor started recently from Greater Noida where a helicopter fitted with state of the art Aerial LiDAR and imagery sensors took the first flight and captured the data related to the ground survey.
The DVHSR corridor will connect Delhi NCR with major cities like Agra, Mathura, Etawah, Lucknow, Prayagraj, Raebareli, Bhadohi, Ayodhya and Varanasi. The High-Speed Rail (HSR) route will also connect the upcoming international airport at Jewar in Gautam Buddha Nagar District of Uttar Pradesh.
National High-Speed Rail Corporation Limited (NHSRCL) is adopting the LiDAR technology which provides all the ground details and data in 3-4 months wherein this process normally takes 10-12 months.
Detailed project report for Delhi Varanasi High-Speed Rail Corridor had been submitted to the Ministry of Railways on 29 October 2020.
NHSRCL has been entrusted with preparing the Detailed Project Reports for seven (7) High-Speed Rail Corridors, and LiDAR survey technique will be used for ground survey in all the corridors.
Also read: Laser-enabled aerial LiDAR for Delhi-Varanasi hi-speed corridor
Opinion Poll
Question : As we enter FY 2021-22, a report estimates a 11% GDP growth. What is the most critical investment the construction and infrastructure sector needs to make this year?