India's first driverless metro train is here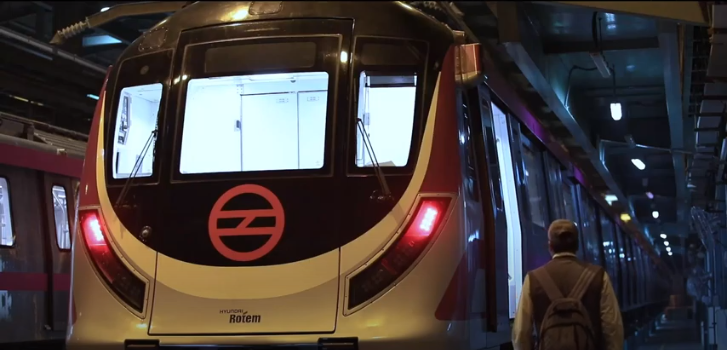 India's first driverless metro train is here
India's first-ever driverless train operations on Delhi Metro's Magenta Line (Janakpuri West to Noida Botanical Garden) and the fully operational National Common Mobility Card (NCMC) services on the Airport Express Line were inaugurated on December 28 by Prime Minister Narendra Modi via video conference. With this introduction, Delhi Metro Rail Corporation (DMRC) on Monday entered the elite league of 7% of the world's metro rail networks that operate without drivers.
The Magenta Line, or Line 8, is 38 km long. In the driverless mode, trains can be controlled entirely from the three command centres of the DMRC, without any human intervention. The driverless train operation (DTO) or unattended train operation (UTO) modes can be implemented only on Line 7 and Line 8 of the DMRC network which came up under the Phase III expansion. These corridors are equipped with an advanced signalling technology which makes the transition possible. For now, DMRC is rolling out the UTO mode on Line 8 only.
The driverless train took commuters by surprise, a media report said. The National Common Mobility Card was expanded to the Airport Express Line of Delhi Metro, which was started in Ahmedabad last year. The driverless train uses a braking system in which 50% of the energy goes back into the grid when the brakes are applied. Today 130 MW of solar power is being used in metro rail, which will be increased to 600 MW.
The driverless trains will soon be extended to Delhi Metro's Pink Line, which will take the driverless network on the Delhi Metro to around 94 km, nearly 9% of Delhi Metro's total network.
Watch a short video by the Ministry of Housing and Urban Affairs on the driverless train:
Opinion Poll
Question : How will the Union Budget 2021-22 impact EPC projects?