IRFC raises Rs 1,994 cr through 20-year bonds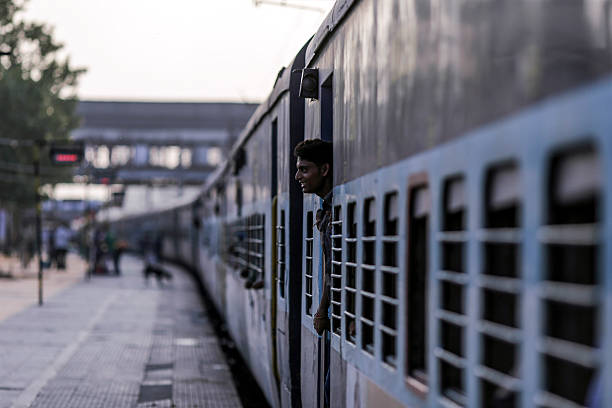 IRFC raises Rs 1,994 cr through 20-year bonds
Jun 16 2021,03:06 PM CW Team
The Indian Railway Finance Corp (IRFC) has raised Rs 1,994 crore through 20-year bonds at a coupon of 6.99%, in line with its plan to raise funds above Rs 1 lakh crore in April-March 2021-22 for infrastructure development and implementation of various projects. The issue was closed on June 2.
IRFC's bonds are rated AAA by CRISIL and BBB-minus by Fitch Rating. The financing arm of the Indian Railways increased the amount of money through an issue with a base size of Rs 1,000 crore and a greenshoe option of Rs 5,000 crore.
Following the central government's decision to increase spending on infrastructure projects to lead the country's post-pandemic economic recovery, the company's bonds are in high demand.
In March, IRFC raised Rs 1,375 crore through a 20-year bond issue at 6.8%, a rate of return lower than a government paper maturing in 2041, which offers an annualised yield of about 6.90%.
IRFC might also provide funding for the Indian Railways' ambitious projects like the dedicated freight corridor and station redevelopment projects in New Delhi and Mumbai CST.
IRFC is also looking to fund private players who have operational linkage with the Indian Railways. It is in talks with the National High-Speed Rail Corporation Ltd to fund the extended portion of the Ahmedabad-Mumbai High-Speed Rail Project.
The company is also in talks to provide finance for the privatisation of certain sections of railways, including the operation of high-speed trains on certain routes.
The company's board approved fundraising of around Rs 65,300 crore in April-March 2021-22 through tax-free bonds, taxable bonds, government-guaranteed or serviced bonds, and securitisation of future lease receivables from railways.
The company has been playing a crucial role in the growth, expansion and modernisation of Indian Railways. The centre is expected to remain its most significant client for at least the next 8-10 years because of the implementation of the National Rail Plan, under which the government aims to spend Rs 10 lakh crore to augment capacities and improve infrastructure.
---
Also read: Indian Railways explore alternatives to diversify its freight mix
Also read: Indian Railways experience a 59.38% increase in freight loading
Opinion Poll
Question : How can India stem inflationary trends likely from the currently all-time-high steel prices?